Meet Eric, the sandwich man.
For over 15 years, Eric has been roaming the packed subway trains of New York City armed with PB&Js and juice boxes in an effort to feed anyone who is hungry on the commuter haven.
Story continues after photo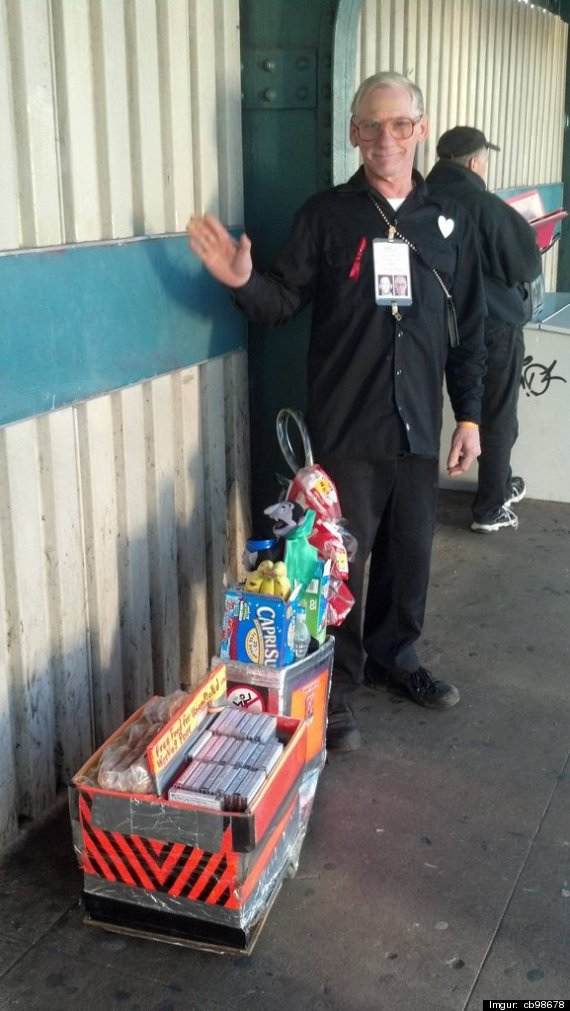 According to Reddit user cb98678, every morning the sandwich man loads homemade sandwiches along with fruit, drinks and other snacks onto his cart. He then spends the day riding various trains around New York passing out his goods for free to those who need it.
"As Eric says," wrote the Reddit user. "You do not have to be homeless to be hungry. If you are hungry he feeds you."
Eric's entire business is done out of his own pocket, with minimal help from the donations he receives on the train.
Story continues after photo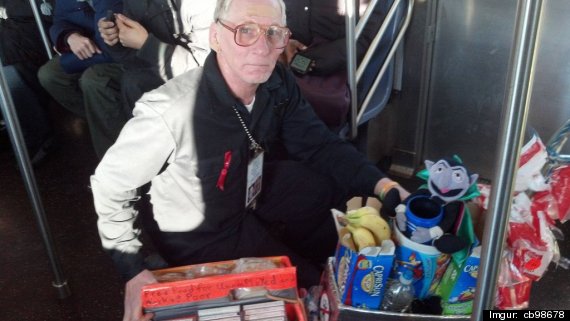 "Eric should be an inspiration to us all," Reddit user cb98678 wrote on the website. "Proving it does not take much more than a a few jars of PB&J and a loaf of bread to make a big difference."
"Thank you Eric for all your hard work , selflessness and kind heartedness over the past 15 years. Keep up the good work," he added.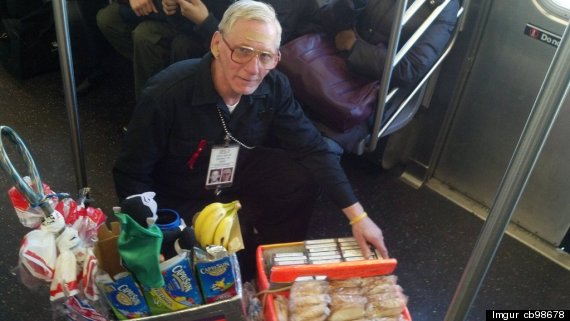 BEFORE YOU GO
PHOTO GALLERY
Random Acts Of Kindness