Do you recognize this feline rocker? Take a guess...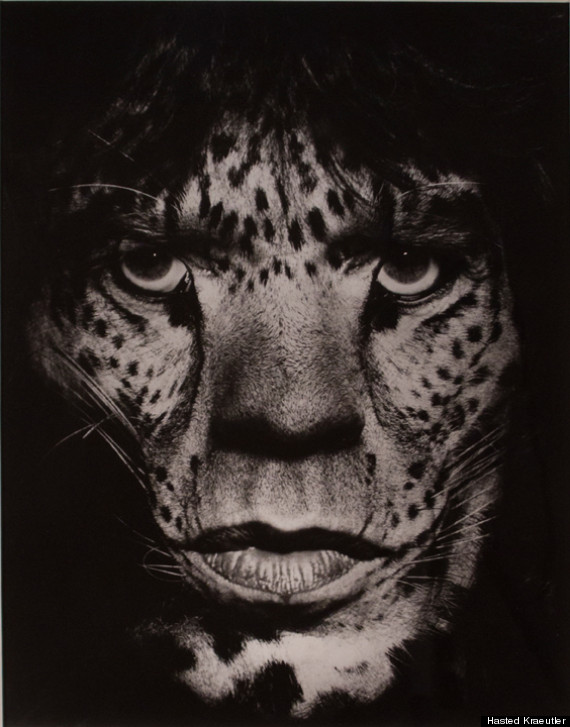 Mick Jagger
We are both enamored and horrified at the thought of Mick Jagger depicted as a half-man-half-beast rock god in the photo above. The pièce de résistance is being exhibited alongside Albert Watson's other black-and-white conquests in honor of the 20th anniversary of his photography book"Cyclops."
The notoriously overworked artist has a portfolio that combines celebrity icons with far-off locales not often featured in Hollywood spreads, including Marrakech, Morocco and Corfu. "You have to be working every single day at what you want to do," he told Jessica Furseth at Amelias Magazine. "If you work six days and have a day off, then you need to do something –- think about your work, do a sketch, go to an exhibition -– something, on that day too. You need to be on."
Take a look at Watson's impressive oeuvre below the next time you think about procrastinating. You won't photograph Kate Moss in Marrakech by watching that extra episode of "Seinfeld," will you?
The exhibition will be on view at at Hasted Kraeutler Gallery until January 19, 2013.
PHOTO GALLERY
Albert Watson
BEFORE YOU GO