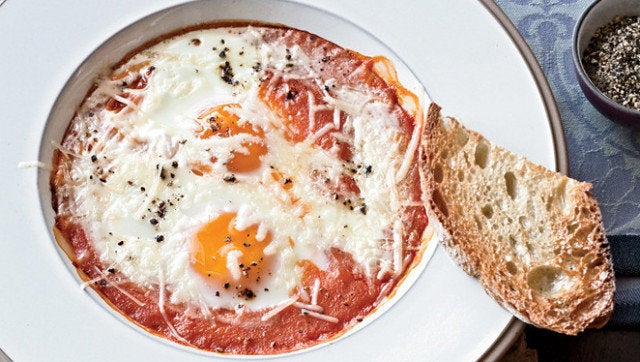 The problem with making breakfast at home is all the work that goes into it -- unless of course, you make baked eggs. So early in the day, there are very few people who are up for whisking a waffle batter or flipping omelets. But if you make a baked eggs recipe, it doesn't get any harder than having to turn on the oven.
And since the weather is getting colder, a hearty dish like baked eggs will hit the spot in the early morning -- especially when paired with a garlicky tomato sauce.
Looking for something a little more challenging? Try eggs benedict.
PHOTO GALLERY
Eggs Benedict Recipes
BEFORE YOU GO