With her daughter Lindsay Lohan facing jail time and financial ruin, Dina Lohan sent out a reminder of more simple times on Saturday, tweeting an old holiday photo of Lindsay, her son Michael and herself in front of a Christmas tree.

"It was taken at Dina's parents' house and yes, that is plastic on the sofa," father Michael Lohan tells The Huffington Post. "I forget what gifts were given to the kids but I know I bought Dina a Mercury Cougar. Lindsay was about two-and-a-half and Michael Jr. was one. Happy times."

Now, almost 24 years later, Lindsay finds herself a troubled star. She failed to appear in a Los Angeles court last Wednesday when her probation was revoked and prosecutors now want her to serve 245 days in prison.
"Looking at the picture is heartbreaking," one family friend tells me. "No one would have imagined that little girl with so much talent would go on to become better known for her legal troubles than anything else. It's all very sad. Let's just hope 2013 brings back the Lindsay we all love and miss."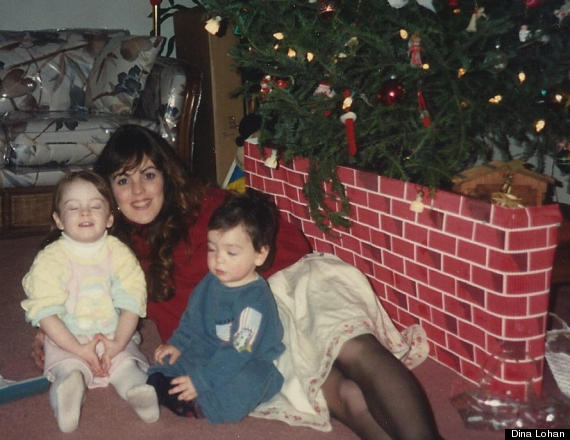 BEFORE YOU GO
PHOTO GALLERY
Lindsay Lohan