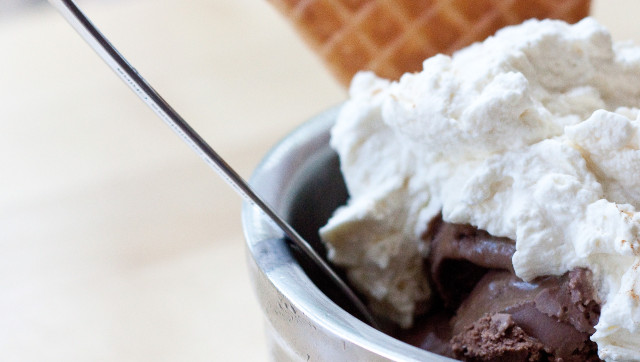 You are no doubt well aware that, according to the Mayans and modern conspiracy theorists, the world will cease to exist on December 21 of this year. Credibile scientists say that this is ridiculous, and they're almost certainly right. But what if they aren't?
We got to thinking about what our last meals would be if the world really was to end this month. Personally, we'd opt for comfort food: muenster grilled cheese, chocolate cream pie, sour pickles, hot fudge sundaes, cream of tomato soup.
We asked our Twitter followers and Facebook readers what they would eat for their last meal. Many of you went for the hedonistic staples: lobster tail, truffles, and plenty of steak. Others took the guilty pleasure route, and still others used the end of the world as an opportunity to indulge in foods that they are allergic to. Pizza, pork and chocolate were also among your favorites.
Check out these tasty last meal responses, and let us know about your hypothetical last meal in the comments:
PHOTO GALLERY
What Would Your Last Meal Be?
BEFORE YOU GO
PHOTO GALLERY
Food & Wine's Best Burgers in the U.S.