Selma Blair has taken to Twitter to defend herself after alarming photos of the actress surfaced online.
The 40-year-old "Anger Management" actress blasted photographers for snapping some less-than flattering photos.
"I think paparazzi taking shots at 630 am when I am on my own street walking with baby are disgusting. Of course I have no makeup or a bra on," she wrote on Dec. 17.
The photos of Blair and her 16-month-old son Arthur were taken over the weekend, and it's her protruding ribcage that is exposed through a low-cut sweater that has attracted so much attention.
The images have some wondering how Blair is coping since she broke up with her boyfriend and Arthur's father, Jason Bleick, earlier this year.
Shocking photos aside, Blairs frustrations with photographers seems to have grown since she told People magazine that there are benefits to constantly having your photo taken.
"One day they will provide a scrapbook for me and that's how I want to look at it," she explained in November 2011, adding that as for the photographers themselves, she's accepted them as part of her day. "When you talk to them, the guys are all pretty nice. I learn their names, say, 'Hi.'"
Her sentiment towards the paps has definitely changed with time -- back in August, she tweeted, "I wish there was a way to keep children safe from paparazzi. A law."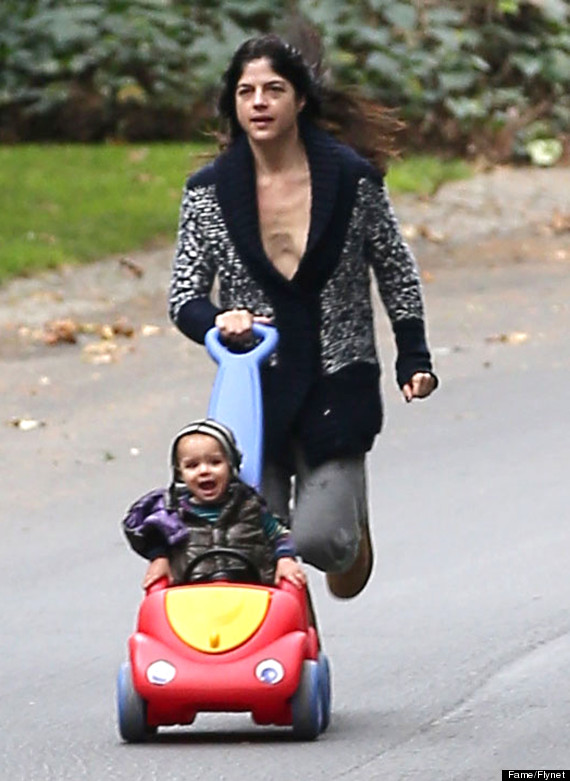 BEFORE YOU GO
PHOTO GALLERY
Celebrity News & Photos