When the world wide web catches hold of viral gold like this hoax video of a golden eagle snatching a baby, the reactions also spread like wildfire.
Ladies and gentlemen, this is how internet memes are born.
WARNING: EXPLICIT LANGUAGE BELOW
The baby-grabbing eagle video was uploaded to YouTube Tuesday evening, and it was only a matter of minutes before social media networks like Twitter erupted to squabble over the authenticity of the video and make light of the absurd situation.
QuickMeme user "reddirter" created this "Misunderstood Eagle" meme: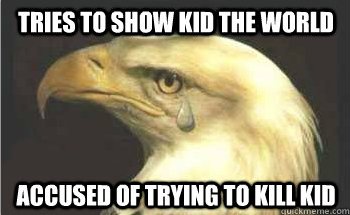 Even the ever-popular "drunk baby" meme made an appearance in the collection of internet parodies on the eagle video: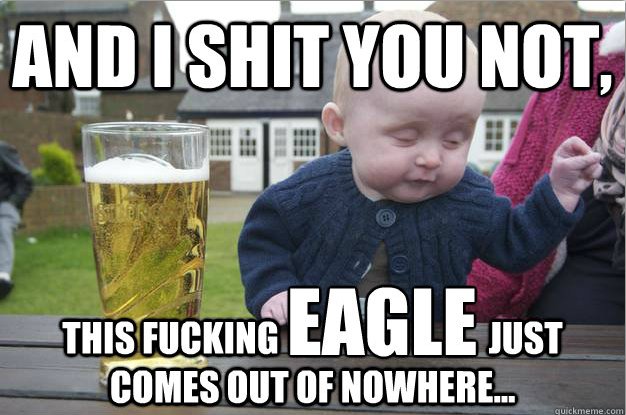 Of course, this baby-snatching eagle wouldn't quite be a viral internet sensation without its own Twitter account: @hideyobabies.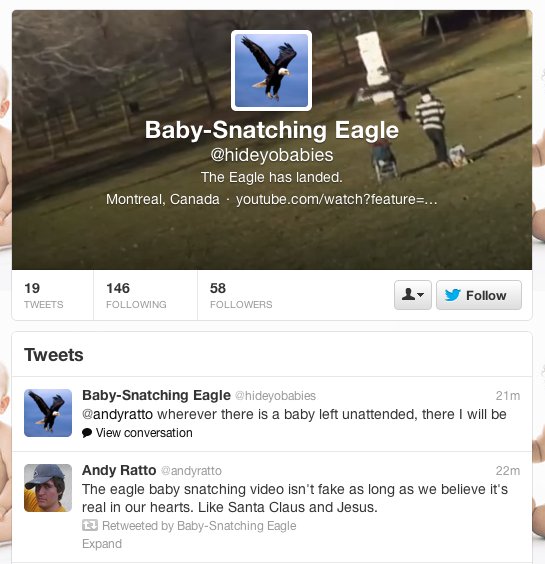 Though the creators of the video have since come forth and admitted the eagle video is a hoax, that doesn't seem to take away from the hilarity of the jokes and memes.
Check out Twitter's reaction to this epic prank in the slideshow below.
BEFORE YOU GO
PHOTO GALLERY
Eagle Snatches Baby Tweets