Are you not acquainted with the awesomeness that is Lionel Richie's classic song, "Hello?" We really can't recommend enough that you get acquainted, so that the following will make you laugh as hard as it made us laugh. In case you don't have time, we'll just tell you: this music video tells the story of a music teacher (Lionel Richie) who falls in love with a blind student. The most memorable line of which is, "Hello, is it me you're looking for?" How on earth does this relate to food, you might be wondering.
Etsy artist LennyMud is the answer. Her collection includes a Lionel Richie tea pot, cheese plate and other amazing items. Our favorite of which is unquestionably, "Hello, is it Brie you're looking for?"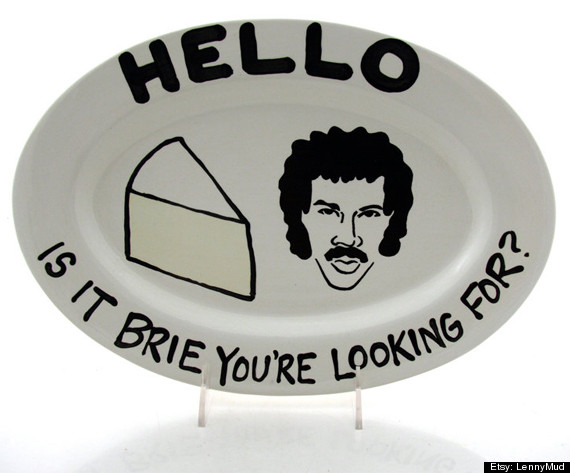 But we definitely can't forget about the tea pot: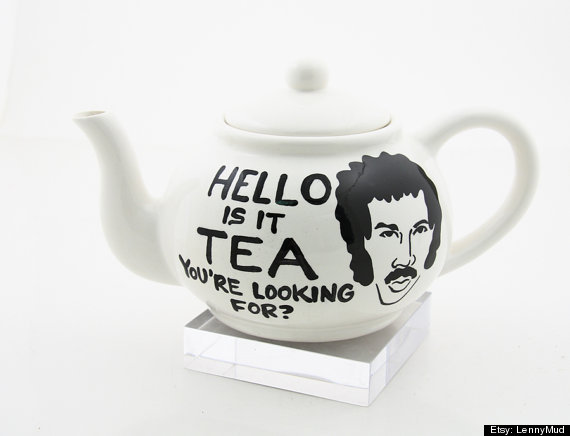 We are so excited that LennyMud's work has basically exploded the internet, but it also comes with a price: you won't be able to get your Lionel Richie Pottery until after the New Year, according to her Etsy shop.
[via That's Like, Whoa!]
Want to read more from HuffPost Taste? Follow us on Twitter, Facebook, Pinterest and Tumblr.
BEFORE YOU GO
PHOTO GALLERY
The Food Jewelry of Etsy