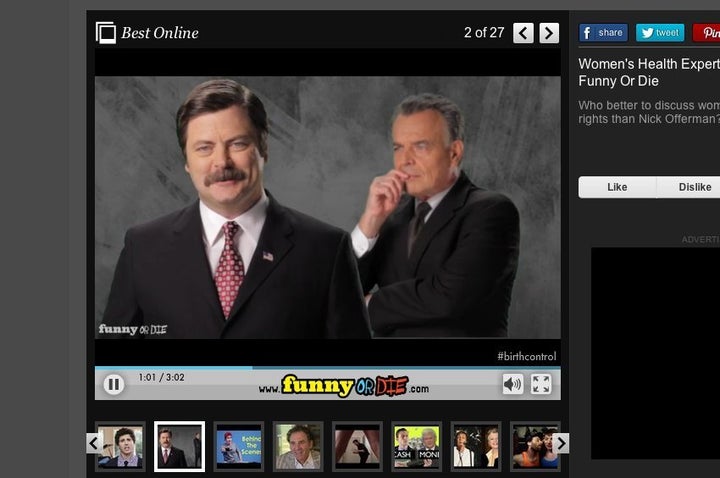 Each December we look forward to looking back at all the funniest online comedy videos of the year, and 2012 was no different.
We selected our favorite comedy sketches, PSAs and web series that we posted throughout the year, from the super-topical to the super-inane. By keeping it to web-only content (sorry, Key & Peele!), we were able to narrow down our favorites from the likes of Funny Or Die, College Humor, UCB Comedy and more, rounding out the list to 31 (including the oh-so-infectious Mr. Rogers remix).
Tell us your favorite online comedy video of the year (and what you think we missed) in the comments below.
PHOTO GALLERY
Best Online Comedy Videos Of 2012
BEFORE YOU GO