Jennie Garth presumably had a difficult 2012, having split from husband Peter Facinelli last spring. But in the January issue of Health magazine, the actress, 40, reveals her strategy for coping with heartbreak.
"When I'm in excruciating pain, like with what I've been through with my breakup and that grief and loss that's just immobilizing, it helps to remember that it only lasts for 13 to 15 minutes, max. And then it's over. Your mind is ready to go to something else. You might come back to it, but it helps to just know that that pain is not going to last forever."
Garth has said that she's taking it slow when it comes to finding a new beau. However, she tells Health that she's warming up to the idea.
"I'm learning to date again," she says. "Looks aren't important to me anymore…I like positive energy." We hope Luke Perry takes note, since Garth's "Beverly Hills, 90210" co-star and longtime pal has expressed interest in hooking her up with his friends.

Garth tells the magazine that she's committed to maintaining her positive outlook: "Every day, I just renew my healthy choices. I feel really good about myself now, and I don't want to do anything to change that."
And she's particularly adamant about making healthy nutritional choices. Though Garth dropped a significant amount of weight this year, she acknowledges that there's a right way to shed pounds -- and a wrong way. "My biggest regret is putting my body through fad diets: Atkins, cleanses, the hCG diet. I lost like 18 pounds, but it came right back. The worst was fasting with colonics for three or four days. It was the most horrifying experience ever!"
Garth has been candid about her new attitude in previous interviews. "[2012] has been a bit of a rebirth for me as a person by shedding that negative space and all the pain associated with that time," she told People in October.
For more on Jennie Garth, visit Health.com.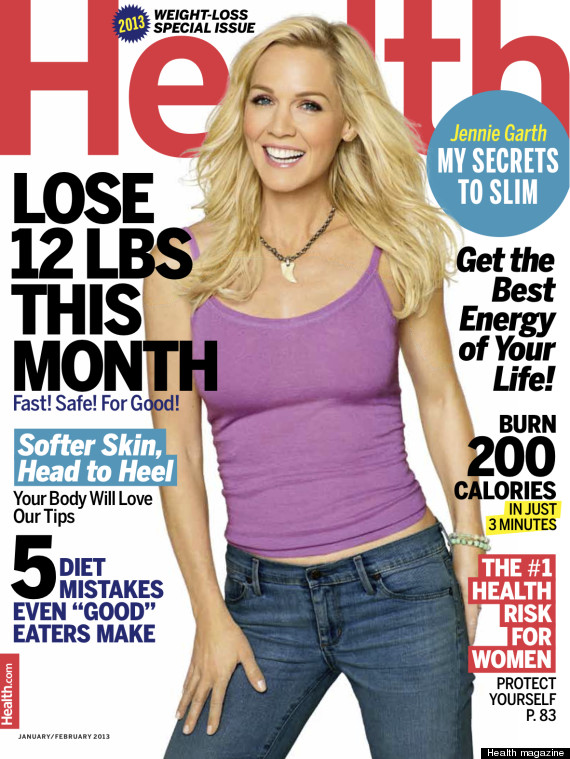 BEFORE YOU GO
PHOTO GALLERY
Celebrity News & Photos