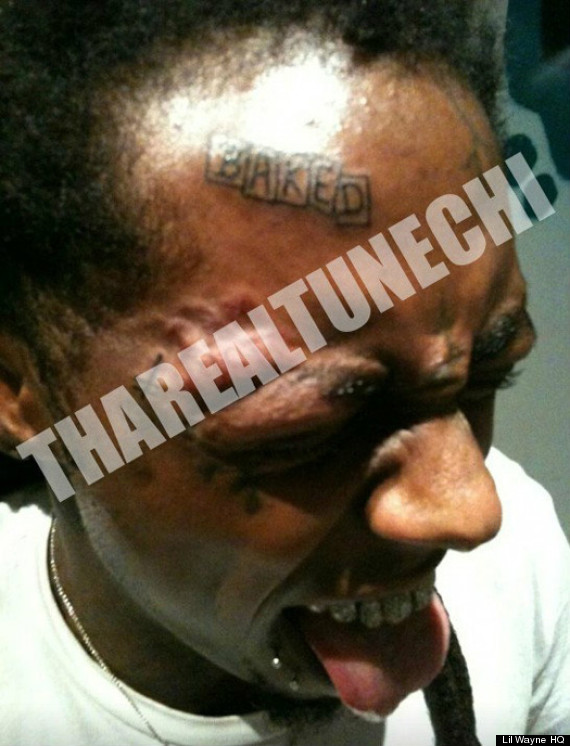 Heavily tattooed rapper Lil Wayne isn't shy about expressing his affinity for drug usage. But despite what you might reasonably think, the hip-hop star's new tattoo isn't a marijuana reference.
LilWayneHQ, a website devoted to the rapper's happenings, posted a photo of the new tattoo, which features the word "BAKED" plastered across the side of his forehead.
But it's not what it seems — allegedly. Lil Wayne says the tattoo is the logo for Baker Skateboards, which is reflective of another one of the rapper's pleasures. Wayne has said he will retire from music after releasing two more albums, with his ideal dream job being a skateboarder/sports analyst.
"I've been rapping since I was 8 years old. That's a long time," Wayne said. "I'd like to do so many more things, and when I like to do something, I end up loving to do it real quick. When I love to do something, I'm fully focused on it and it only. Music is sometimes not that 'it.'"
Looks like Wayne may be able to put his fresh ink to use soon enough.
BEFORE YOU GO
PHOTO GALLERY
Lil Waynes Miami Pad