By Ikam Acosta

Jennifer Lopez will be on the cover of the February 2013 issue of Harper's Bazaar looking fierce with her bold red lip and honey-colored locks.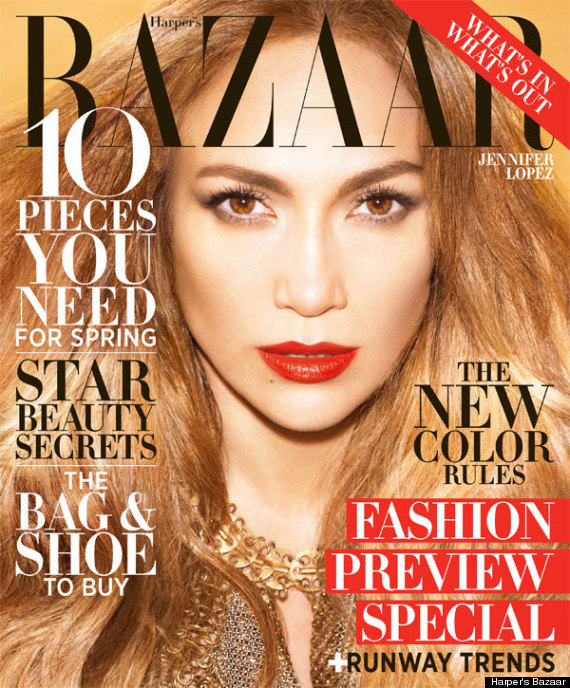 Inside, you can read her answers to various interview questions ranging from her infamous low-cut Grammy dress from back in 2000 (which she still has in her closet, by the way), to more general topics like her career as a musician, actress, and performer.
Lopez also discusses how she likes to keep things simple, saying,
"I like the whole idea of traveling, of looking good, and doing it well. I make it as simple and as beautiful as I can because my life is kind of big. So I pack my luggage, or dress myself, or comb my kids' hair, pick up their clothes– that makes our life beautiful, you know? There's something very elegant in that."
The February issue of Harper's Bazaar featuring J-Lo will be available in newsstands on January 8.
Read more Blogamole's News and Chisme here.
BEFORE YOU GO
PHOTO GALLERY
JLo's Many Jobs