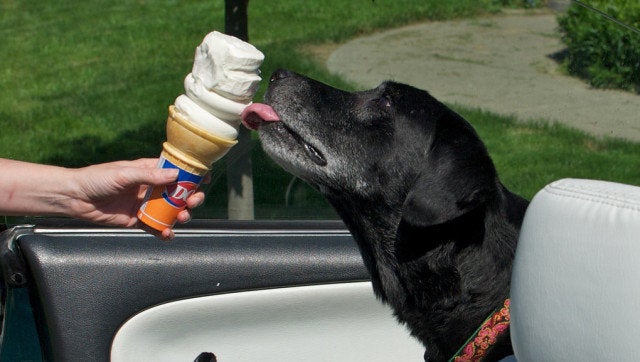 If you're a pet owner, you know how much your animal can insert itself into your life. You probably tell way too many stories that start with "oh man, my cat..." and your Instagram feed is definitely overrun with photos of your dog sleeping or eating or drooling. (We're not judging. We're guilty of the same thing.)
But pets don't just encroach on your psyche, they step in on your physical space too -- and often times they go too far. We've seen many cats in people's refrigerators. (Why?) And even more pets seated at the dining table. (It's unhygienic!) And then, there are the pets who prefer to eat our food. Check out some of the things they like to snack on.
Are your pets guilty of this too? Share your photo with us!
PHOTO GALLERY
Animals Eating Human Food
BEFORE YOU GO