Putting up pictures on Instagram? You might be sharing more than you know. A new web app called The Beat, made by students at New Jersey's Rutgers University, pairs Instagram photos with a Google Street View of the photograph's location. The result is a seemingly incongruous mashup of an intimate, filtered Instagram photo with a sanitized Street View photo.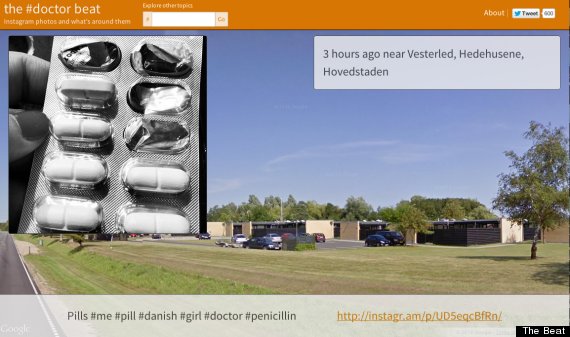 The app adds yet another dimension to the social media world, where so many already post an overflow of personal details to the Internet. Jamie Condliffe of Gizmodo calls the Beat a "stalker's wet dream."
The students at Rutgers Social Media Information Lab who put together The Beat seem aware of the ethical implications of this potentially very scary site, and have limited the potential for stalking. Photographs can be searched by tags, but not (blessedly) by location or account, and the creators have pre-censored certain problematic search terms -- such as "sex," "porn" and "underwear."
If nothing else, sites like The Beat might make us more apt to scrub our metadata when we post photographs to the web. Digital photos uploaded to the Internet almost always reveal more than just pixels; metadata can reveal the date and time the photo was taken, the photograph's location, and even the type of digital camera used. Scrubbing photographic metadata is relatively simple -- free programs like JPEG & PNG Stripper can remove metadata from photographs in bulk.
Or, of course, you can keep the metadata, and use it to geolocate or date your photographs later. Just remember, if you post those photographs to Instagram, other people may also be able to pinpoint your location on a map.
BEFORE YOU GO
PHOTO GALLERY
Instagram No-Nos