Sadly, we'd venture to say that body issues are as common as high heels in the modeling industry -- how could you not obsess about your frame when your job is to keep it as small as possible? Fortunately, we've got Daisy Lowe to keep it real.
The British model graces the cover of Grazia's "Happy Body Issue," an apt theme for a fashion figure who's been known to embrace her relatively curvy shape ("curvy" in terms of the industry she's in, we mean). Daisy tells the mag, "Being skinny just doesn't suit me."
"There have definitely been moments when I have been very upset at some shoot when the clothes didn't fit, and you feel horrendous about yourself. I can sit here and say 'I love being curvy' but of course there are pressures to be thinner. Stick you next to a 15 year old Russian model doing the shows and these look like thunder thighs!"
What do you think of Daisy Lowe's comments about the fashion industry size standards?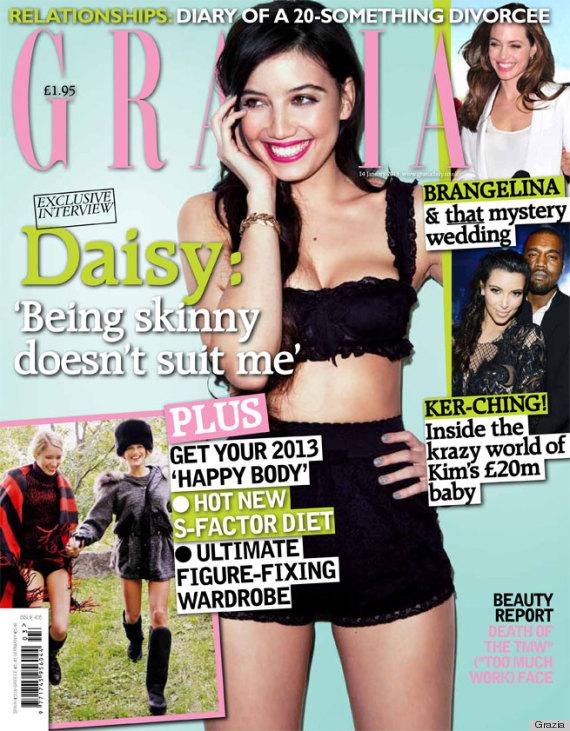 See some models who like to eat!
PHOTO GALLERY
Models And Food