Ellsworth Kelly is known for his simple harp-edged shapes with an energy that exceeds their crisp borders. Yet Kelly fans will get to see a different side of the postwar master in a new exhibition entitled "Colored Paper Images" at the National Gallery of Art in Washington, D.C.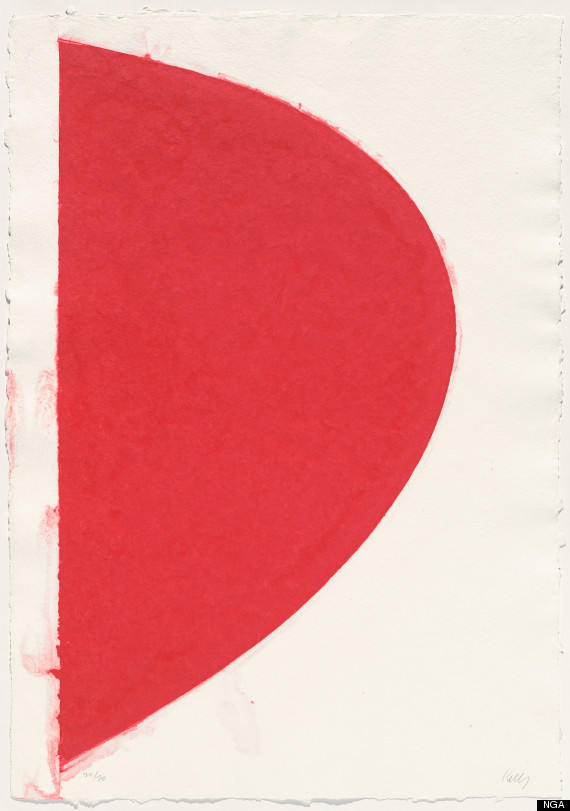 Kelly's shapes are intuitive estimations of everyday shapes from shadows and tree branches to distorted, trashed soda cans. To make the shapes' furry edges, Kelly placed molds on top of damp, textured sheets of white paper. He then spooned liquefied paper pulp into the molds and, after they dried, sent them through a printing press. The melding of the layers enacted a subtle yet erratic bleeding in which soft vibrations of color peek out from the shape's edges.
"Ellsworth Kelly: Colored Paper Images" will show at the National Gallery of Art in D.C. until December 1, 2013. See a preview of the intriguing shapes below.
PHOTO GALLERY
Ellsworth Kelly
BEFORE YOU GO