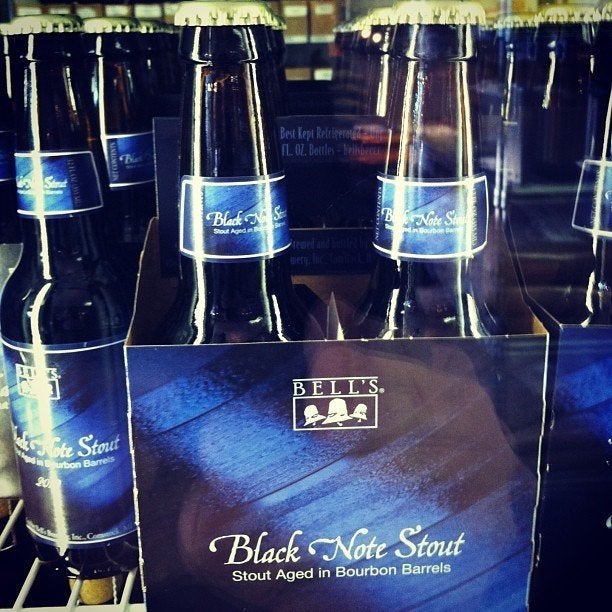 Black Note Stout will soon be hitting store shelves. Famed Michigan craft brewer Bell's Brewery will soon start sending their much-loved Black Note Bourbon Barrel Aged Stout to retail locations.
It will be the first time the beer has appeared in 12-ounce bottles. Previously it has been released twice as part of a 750-milliliter series exclusive to Bell's General Store in Kalamazoo, Mich. and the Eccentric Cafe located next door. Four-packs will sell for $23.99.
The beverage is described on Bell's website as having "malty notes of dark chocolate, espresso & dried fruits, all buoyed by the warmth and fragrance of the bourbon barrel."
CORRECTION: An earlier version of this article indicated Black Note Stout has previously been sold in stores. This will be the first time it will be available at retail locations besides Bell's General Store. The article also stated bottles sold for $23. Instead, the cost of a four-pack is $23.99. We regret the error.

For a look at the nation's top selling craft brewery's check out the slideshow below:
PHOTO GALLERY
Best-Selling Craft Beer
BEFORE YOU GO