A new poster has been released for the upcoming comedy "Spring Breakers," and it's unexpected to say the least. The poster shows Vanessa Hudgens sporting a yellow bikini and ski mask, and carrying a gun.
In addition to Hudgens, "Spring Breakers" stars James Franco, Selena Gomez, Rachel Korine, and Ashley Benson. The film follows the girls as they land in jail for robbing a restaurant -- a move they planned to get funds for their college spring break trip. Franco, who plays a shady dealer, bails the co-eds out of jail and gets them involved in some risky business.
"Spring Breakers" features some scandalous sex scenes, including a threesome with Hudgens, Benson and Franco.
"It was very nerve-racking for me," Hudgens told the Glow magazine (via Just Jared.) "I told my agent that I never want to do it ever again."
"Spring Breakers" hits limited theaters on March 22.
Check out the poster, in all its neon glory, below.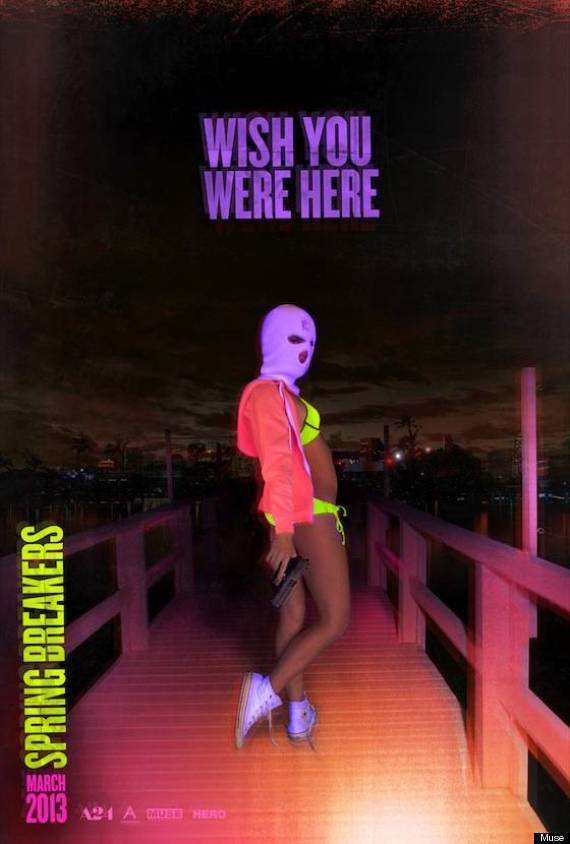 PHOTO GALLERY
Selena Gomez Photos
BEFORE YOU GO