Guess which grunge god is getting his own sticker book?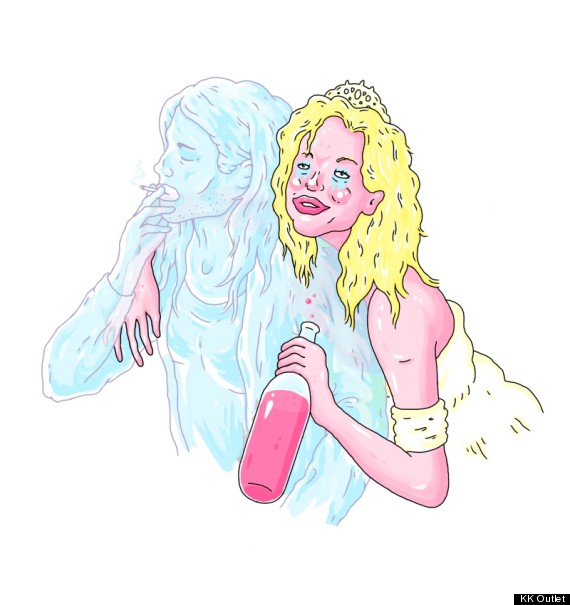 That's right, Nirvana fans, your favorite singer is the subject of a recently released sticker book nostalgically titled "Kurt & The Gang." Featuring 60 adhesive artworks by 13 different designers, the kitschy publication stars Cobain, Daniel Johnston, Courtney Love, The Pixies, Dave Grohl and more.
Scroll through a few images from the book, produced by Belly Kids. The same quirky drawings will also be on display at KK Outlet in London this month, where fans can salivate over the original illustrations in all their 1990's glory.
PHOTO GALLERY
Kurt & The Gang
BEFORE YOU GO