We often forget that "Modern Family" actress Sarah Hyland only plays a teen on TV.
The 22-year-old actress looked stunning in a cleavage-baring dress on the red carpet at the 70th annual Golden Globe Awards on Sunday. Hyland looked nothing but glam, calm and in control when she chatted with Ryan Secreast, but she spent the morning dealing with a bit of drama.
"Don't you love it when you wake up with hives all over your face? #morningoftheglobes," Hyland tweeted earlier today.
The actress is nominated along with the rest of her TV family for Best TV Series, Musical or Comedy -- the same award they picked up at last year's show.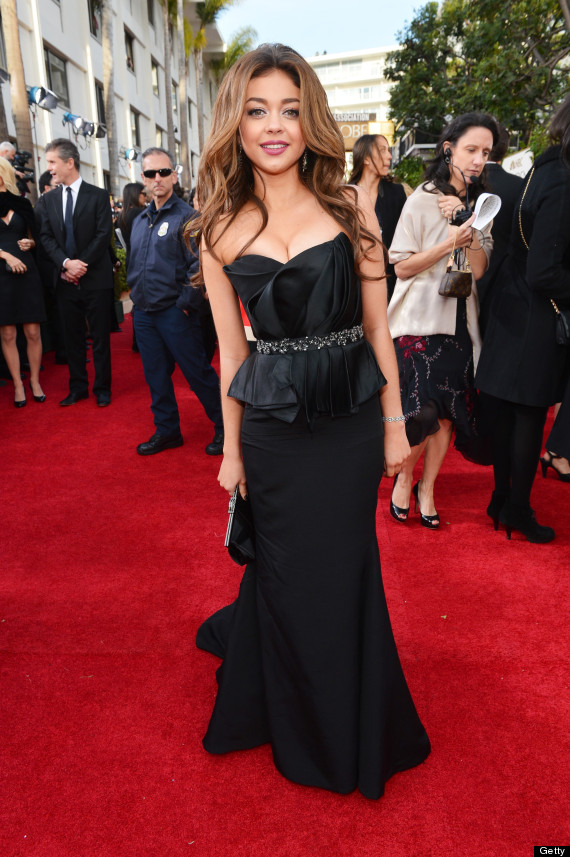 PHOTO GALLERY
2013 Golden Globes Red Carpet
01/13/2013 11:37 PM EST
Did Jodie Foster Come Out?
More on Jodie Foster's big night at the Golden Globes:
After being introduced by Robert Downey Jr., Foster coyly said, "While I'm here being all confessional, I just have the sudden urge to say something I've never been able to air in public. A declaration that I'm a little nervous about. Not quite as nervous as my publicist, huh, Jennifer? But uh, you know, I'm just going to put it out there. Loud and proud. I'm going to need your support. I am -- single!"
More here, from HuffPost Gay Voices.
BEFORE YOU GO