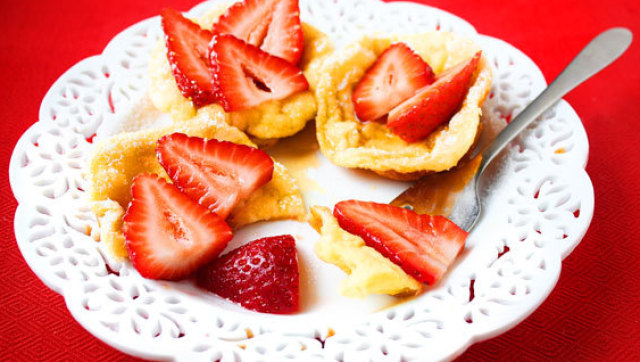 As far as breakfast foods go, is there anything more twee than a pancake topped with fruit?
Apparently, there is: mini pancakes topped with fruit. Not only are they tiny, adorable versions of regular pancakes -- they're also made in a muffin tin.
Also known as Dutch baby pancakes, pop-up muffins or Dutch puffs, these treats are made by combining eggs, flour, sugar and milk, and baking in an oven rather than cooking on a stove. Traditional toppings include sugar, vanilla, lemon, syrup and fruit. A number of recipes we stumbled upon used strawberries as a garnish.
A cafe in Seattle coined the term "Dutch babies" in the 1940s after the tweaked German recipe became a staple at their restaurant. Still popular at some American roadside diners, the dish is also easy to make at home.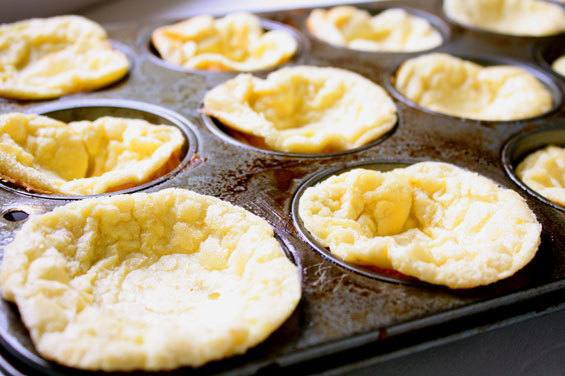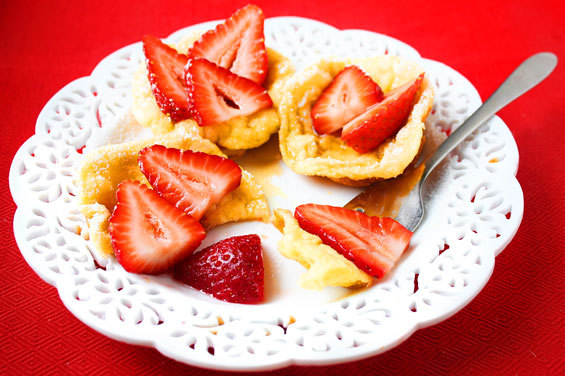 If you're okay with making meals that are almost too cute to eat, check out a this German Pancake recipe from Gimme Some Oven.
BEFORE YOU GO
PHOTO GALLERY
20 Sweet and Savory Waffle Recipes