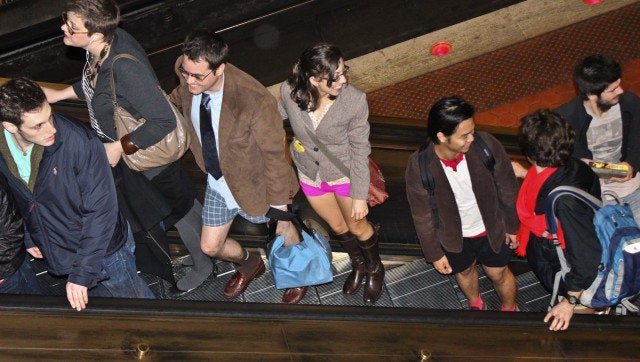 WASHINGTON -- Braving annoying mists, unseasonably warm temperatures and a flu surge, brave souls rode Metrorail on Sunday afternoon without pants. Young and old came out for the sixth edition of the No Pants Subway Ride D.C.
The good -- hopefully clean -- fun took place underground. Based on photographs, D.C. public transit riders are fans of Batman underwear.
Click through the slideshow below for a peek at the ride ...
PHOTO GALLERY
No Pants Subway Ride D.C. 2013
BEFORE YOU GO