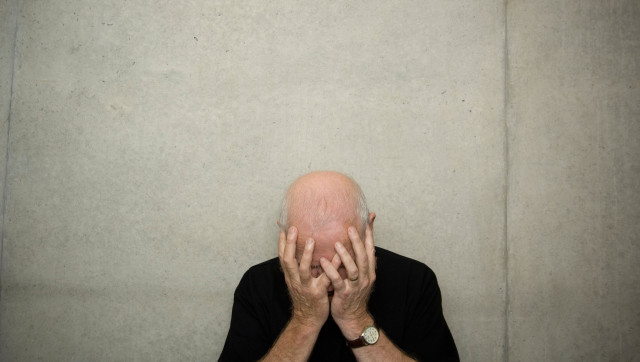 When Jan Withers' first husband, a U.S. Air Force pilot, died in a plane crash, the man in a military uniform who came to her door nearly refused to tell her the news outright.
"All he would say is, 'he's missing.' I wouldn't listen, and kept asking him what happened. He just wouldn't say he died," recalled Withers. "I wouldn't even sit down with him because I just wanted to find out so badly what happened, every single detail. Finally I got him to say that it was his personal opinion that my husband 'did not make it,' but that he couldn't say anything official until there was an investigation."
The experience has stayed with Withers since it happened 31 years ago and though it was difficult, she believes it would have been harder if the man had not admitted that her husband was likely dead and answered her questions in detail.
It's part of the reason Withers, who lives near Annapolis, Md., and is president of Mothers Against Drunk Driving, has spent much of her career emphasizing the role of death notifications in the grieving process, whether the deaths are a result of drunk driving or not.
"The way many people are told -- that moment -- that their loved one has died really has an impact on their journey through the grieving process," said Withers. "So an officer or anyone who is informing someone that their loved one has died -- if they have the skills to do it in a compassionate and direct manner they can literally be the very first step in that person moving toward healing. If it is done incorrectly, if they say the wrong things, are rude or abrupt, it can be a huge detriment."
About 120,000 Americans die annually from accidents, whether they are due to car crashes (33,000), accidental poisoning (33,000), unintentional falls (26,000) or other causes, according to the Centers for Disease Control and Prevention. Studies have shown that death notification is one of the most disliked aspects of the job for law enforcement and military officials who do it, and it's often an area where they receive the least amount of training.
But strides are being made. Each year, MADD trains up to 1,400 police officers and chaplains nationwide how to talk to families about death. The organization has provided training since 1988, and its program grows every year. MADD also has implemented a national, standardized training program through a grant from the Department of Justice.
Such training is well-needed, said Joe Morgan, a professor of criminal justice and forensics at North Georgia College and State University who was a death investigator in New Orleans and Atlanta for 20 years. "I was always fearful going into families' homes to tell them the news because you'd be telling people their lives were being destroyed. I hated inflicting pain. This is the worst news you can give and after you do it again and again, it wears on you," said Morgan.
Research into death notification is a growing area of the psychological study of death and grieving. One study from the University of Florida, published in 2001, found that 41 percent of death notifiers never received training for the job, though 70 percent had done a notification at least once. Withers and Morgan said that as the nation experiences more high-profile deaths, such as the recent spate of mass shootings, conversations about how to appropriately notify survivors are becoming more common.
The guidelines are simple: It's best if the person getting the news is sitting down and if two people do the notification. Say the person "died," not that they are "missing" or have been "lost" or "passed." Do the notification in person, not over the phone, and in an increasingly tech-savvy world, make sure the person has not heard via text message or social media before getting the news in person.
"The words you choose are key. Don't say 'Did you have a child named Joe, but instead say, 'Are you the mother of Joe?'" Withers said.
Janice Harris Lord, a social worker who works with victims of trauma and authored I'll Never Forget Those Words: A Practical Guide To Death Notification, said the conversation about death is "crucial because for many people that is the triggering event for post-traumatic stress disorder symptoms. Most people have had no psychological preparation for a sudden death compared to that of someone who dies at the end of an illness -- I am not saying that kind of death is not painful, it is. But there has been time for psychological preparation and end of life decisions, maybe even funeral planning."
"But sudden, unexpected deaths send huge surges of trauma chemicals throughout your brain and it becomes very permanently implanted in there," said Lord, who lives in Fort Worth, Texas. "Many people will tend to focus on a particular piece of the death notification. Maybe it was the phrase that the notifier used. Maybe it was even the look of his eye. Maybe it's the glance at his badge if it's a police officer."
Lord, who contracts for the Justice Department's Office for Victims of Crime Training and Technical Assistance Center, said there's also been growth in recognizing the importance of speaking to children about the end of life.
"Yesterday, I spent three hours training elementary school counselors in the Fort Worth Independent School District on how to work with children after they experience catastrophic death," she said. "Especially after Newtown, it's important to remember and think about how to talk to not only adults but to kids, too. Regardless of who you speak to, it's always key to be direct."