Whatever you read this year, why not play Reading Bingo as you do?
Thanks to Random House Canada, there's now a handy chart for you to work with as you read.
If you weren't going to read a book that is out of your comfort zone, or a book that's been on your shelf for five years, or a book recommended by your barista... well, here's your excuse.
Now print it out and get reading!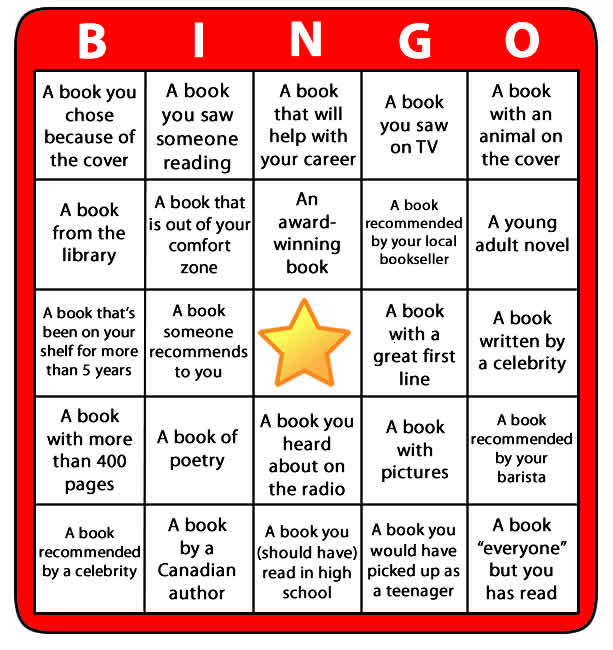 BEFORE YOU GO