Today's cute kid note is a belated birthday present for the first lady.
Title: "Thank You Michelle Obama"
Author: Zen
Age: 9
Backstory: Dad tells HuffPost that Michelle Obama's healthy eating campaign inspired his son's school to plant "a small garden that they harvest for the cafeteria."
Charm factor: Zen is just as sweet as -- and less demanding than -- the royal-crown-coveting Jasmine.
Ambition factor: On the cute kid note scale, we'd say aiming for the presidency outranks getting an iPhone 5 and even playing professional soccer in terms of difficulty. But who can say if it's harder or easier than beating the "impossible game"?
Repetition factor: We'd say Zen's amply articulated love for apples is just about on a par with our old friend Wyatt's enthusiastic use of the word "cats."
Has your child drawn or written something adorable? Send a photo to parents@huffingtonpost.com and it may be featured as our Cute Kid Note of the Day!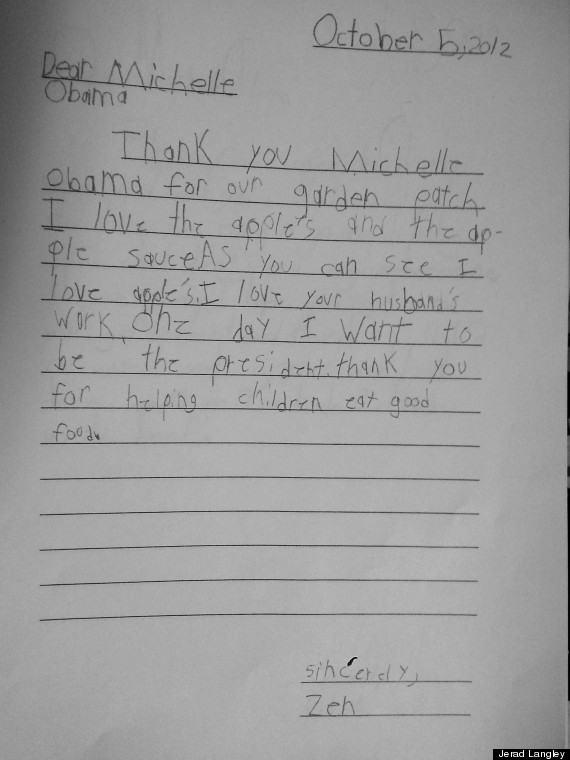 Next Cute Kid Note of the Day: "Do Not Disturb"