We imagine that David Byrne's fan base consists mostly of Talking Heads followers and new wave devotees. But somewhere in the sea of the songwriter's worshippers is this pint-sized listener, who has taken a liking to Byrne's collaboration with indie goddess St. Vincent.
Behold, the littlest David Byrne fan: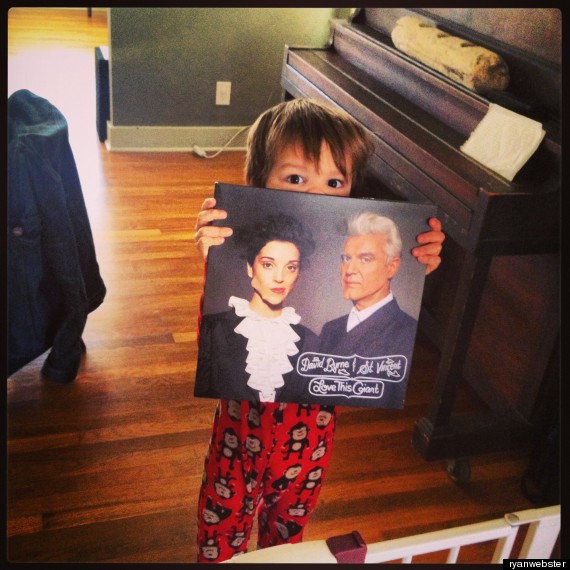 The tiny music lover is but one of many finds in this week's #instagigs photo album, brought to us by our favorite photogaphy-meets-music organization, Instagigs. Collected from audience members at music events across the country, other amazing Instagram snapshots from this batch include Kendrick Lamar kicking off his world tour in Dublin, a peek at Sharon Van Etten's set in Australia, and a stage-eye view of the Dirty Projectors at Carnegie Hall in New York.
For more on #instagigs, check out last week's article (featuring a whimsical shot of Sufjan Stevens in costume). Scroll through the slideshow below for this week in #instagigs and let us know what you think of the Instagram images in the comments section.
PHOTO GALLERY
Week in #instagigs