It's a photobomb of presidential proportions.
HuffPost Senior Social Media Editor Kerstin Shamberg spotted this amazing Malia Obama photobomb while watching CNN. The older first daughter gets in front of her sister as she's taking a photo of a cute kiss between her parents. The first family is sitting in the inaugural parade viewing stand, in front of the White House.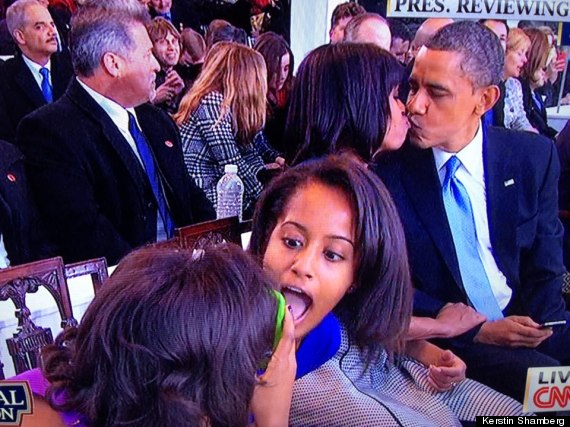 Maybe she took a page from Sen. Chuck Schumer (D-N.Y.), who photobombed the oath of office earlier in the day.
BEFORE YOU GO
PHOTO GALLERY
Inauguration 2013