There are a lot of reasons to love "Bob's Burgers." Not only is the entire animated series centered around a family who owns a burger shop (our favorite kind of people in real life), the characters are voiced by some of our favorite comedians (H. Jon Benjamin, Kristen Schaal and Eugene Mirman just to name a few). But one of our favorite parts of "Bob's Burgers" has got to be Bob's Burger of the Day.
Each episode, at least once or twice, we catch a glimpse of the special of the day. With burger names like "Eggers Can't Be Cheesers Burger" (with fried egg and cheese) and "She's A Super Leek Burger" (comes with braised leeks), it's clear that comedy nerds and food nerds truly flock together. As proof that we are not the only food nerds who love this show, some mad geniuses have captured a screen grab of every special and created a Tumblr page devoted to just that -- Bob's Burger of the Day.
A few of our very favorites below: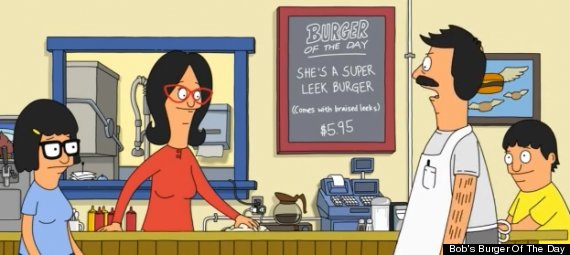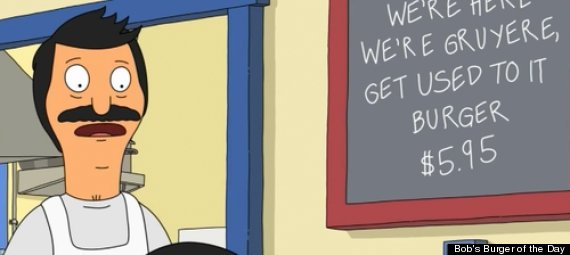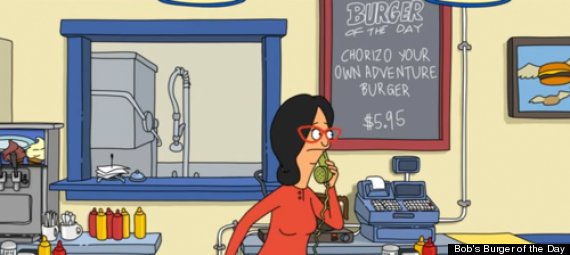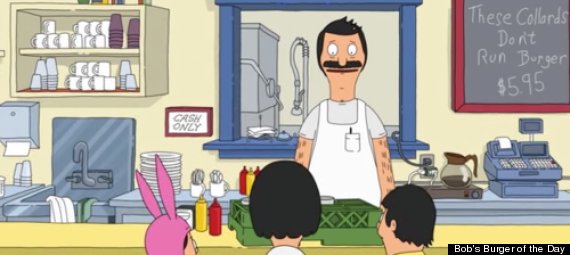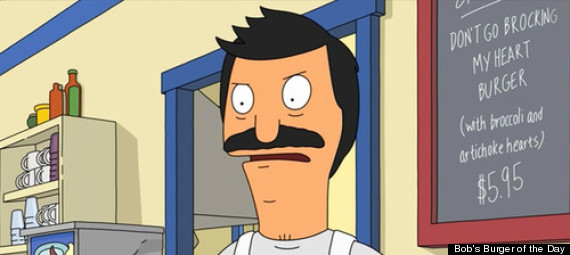 Check out the rest of the amazing burger names on Bob's Burger of the Day, and do yourself a favor and watch Bob's Burgers on FOX. You will laugh until you need a burger.
Want to read more from HuffPost Taste? Follow us on Twitter, Facebook, Pinterest and Tumblr.