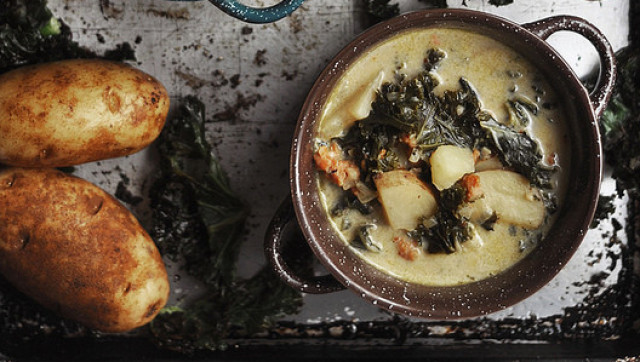 We want to talk briefly with you about fortification. We're not talking about fortifying wines, we're talking about fortifying you. Have you ever eaten a meal so spicy and warming that when you returned to the chill outside, you felt warmer than you did before the meal? Did it feel like the warmth was coming from inside your stomach where you'd recently stored something delicious? That meal fortified you against the cold, which is one of our favorite things that food can do. If this has never happened to you, strap in, because we've found the spicy soup recipes that will help do it.
Someone once told us that they thought the most gracious thing a host could serve was soup. That's because most soups require a bit of time to simmer, a bit of attention to season just right and a bit of love to make perfect. Every culture has its favorite spicy soup, and we're pretty sure we want to eat every single one of them. What's your favorite spicy soup?
Want to read more from HuffPost Taste? Follow us on Twitter, Facebook, Pinterest and Tumblr.
PHOTO GALLERY
Spicy Soup Recipes
BEFORE YOU GO