Coachella fans might be a little underwhelmed by this year's lineup, but things could be a lot worse (or, in comedy's opinion, a lot better).
Based on the parody poster below, we can tell that at least one person on Tumblr has a vision for a different kind of music festival -- one with a lot more Joe Biden and Dave Coulier and a lot less music.
We could do without Limp Bizkit and "A screening of every recent Adam Sandler movie," but who wouldn't be down for a nice game of tag?
LOOK: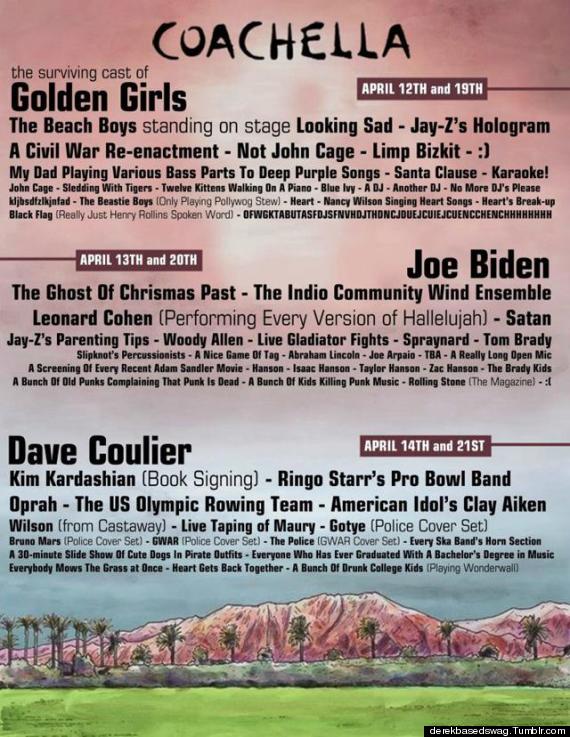 Via Pleated Jeans
BEFORE YOU GO
PHOTO GALLERY
Comedians In Music Videos