Teen queen Miley Cyrus is never one to shy away from a selfie and she's made that quite clear to her 11.2 million (and counting) Twitter followers.
Sometimes it's with her dog, Bean. Others, with Harry Styles. At times, she's just pensive. And then there was the remarkable documenting of her new haircut last year. But consulting with the Web over a sweater? That's new.
Or, let's be honest, another excuse for her to snap a full-body shot of her gorgeous, fit frame.
Cyrus tweeted this photo yesterday and captioned it "Shall I or shall I not buy? @simoneharouche is mint to girly? #lady #slut"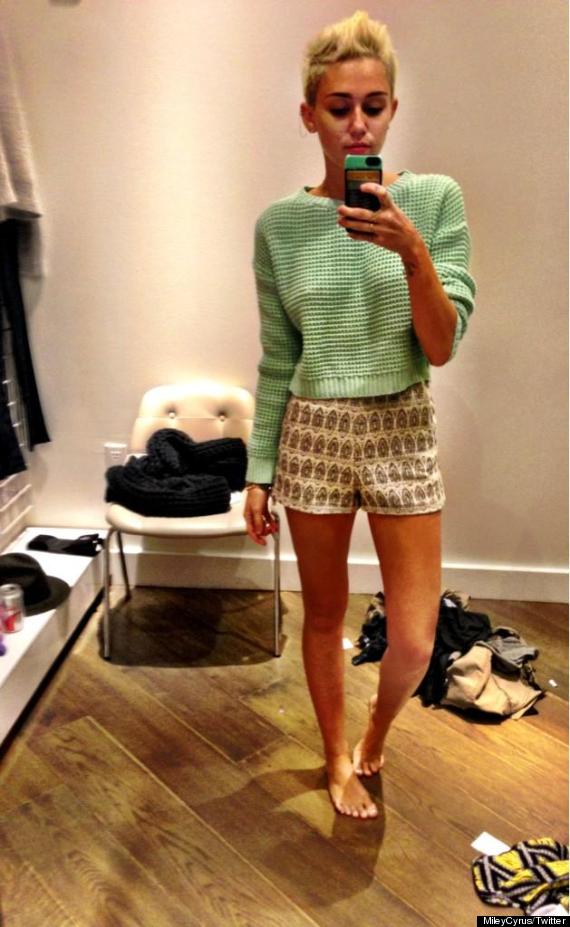 First of all, if this was for your friend Simone -- why not text her? Second, mint is never slutty, Miley. Seriously.
Either way, the 5,000 retweets and 9,000 favorites she got achieved their purpose. Soon after, Miley tweeted "It's done. Welcome to my wardrobe mint sweater and sparkly white/gold shorts."
She does look super cute.
BEFORE YOU GO
PHOTO GALLERY
Miley's Tattoos