Miley Cyrus isn't afraid to flaunt what she's got.
The 20-year-old star poses braless on the cover of Cosmopolitan's March 2013 issue and talks about her newfound confidence, as well as her hunky fiance Liam Hemsworth.
Donning a white suit and not much else, Cyrus shows off her incredible body as she admits her fear of entering back into the music world. When asked to rank the parts of her life that she feels most satisfied with -- love, family, music, acting -- the former "Hannah Montana" actress puts love at the top spot.
"Number one is my relationship with Liam. That's what I feel the most confident in," she gushes to Cosmopolitan adding, "because you never know; there's so much hype behind my new record, but it could come out and, worst-case scenario, everyone f**king hates it."
That's doubtful, considering Cyrus has over 11 million followers on Twitter and admirers all around the world. And the reason she's so adored? Her individuality.
"I think the best thing I could have done was take those two years off to really live, because now people don't think of me as who I was on the TV show," Cyrus says of her Disney past. "Some of the worst things that have happened in my career, like things getting leaked, have actually been what's best for me, because people knew when I was on that show that I was really growing up. I never faked anything. I never played the Disney game of smiling and being a princess and then suddenly having a hard time, saying, 'That isn't who I really am.'"
As for who she really is now, Cyrus admits she's the luckiest girl in the world, thanks in part to her delicious arm candy.
"I'll literally look at him and be like 'You are hot, dear God!'" the singer says of Hemsworth. "The other day, I turned on the pool heater and it was steaming, and he walked outside and took off his clothes and jumped in the pool. I was like, 'I'm gonna faint -- the hottest guy of my life is in a steaming pool. This looks like a Playgirl shoot.' So I took a photo and made it the background on my phone. My best friend grabbed my phone and was like, 'Who's that? He is so hot!'," she continues, "That's my hubby!"
Check out Miley's Cosmo cover below and tell us what you think!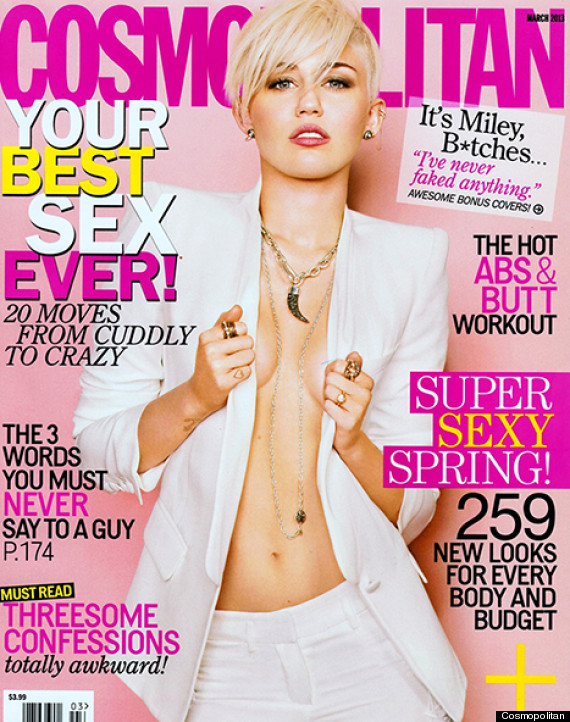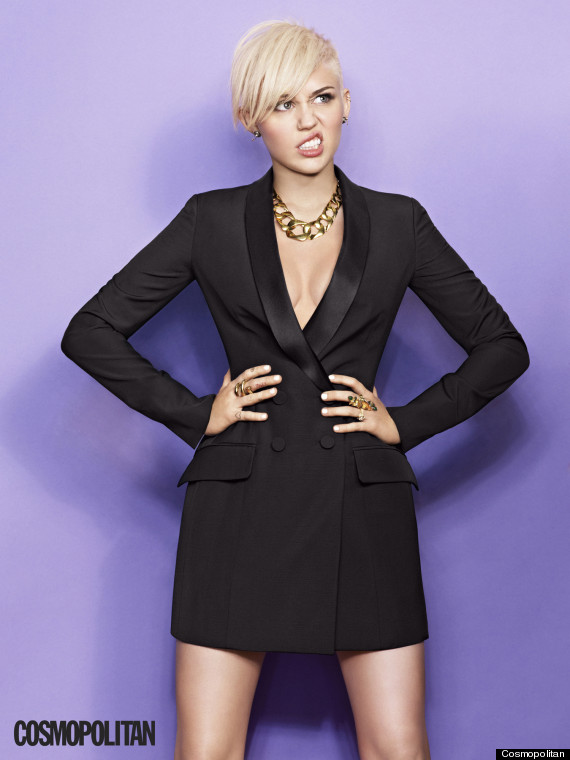 BEFORE YOU GO
PHOTO GALLERY
Miley's Tattoos