Hulk Hogan pulled a Joe Simpson today.
The 59-year-old former wrestler and reality star crossed into creepy dad territory when he posted a photo of his 24-year-old daughter, Brooke, sitting in a chair in a rather short dress and wrote:
"Brooke's legs."
Does that make anyone else uncomfortable? Uh, yes. Yes it did. After Hogan posted the photo, the Internet kind of lost it, with Twitter users throwing around accusations of incest and calling their relationship "disgusting" and "weird."
We can't decide if Hogan's tweet is more or less weird than Joe Simpson's famous remarks about his daughter Jessica's breasts, in which he proclaimed:
"She's got double Ds. You can't cover those suckers up."
UPDATE: Brooke Hogan responded to the Internet's reaction to her father tweeting the photo, and asked that all the 'sickos" calm down, stop making things into something that it's not, and please return to their farms like the animals she believes them to be: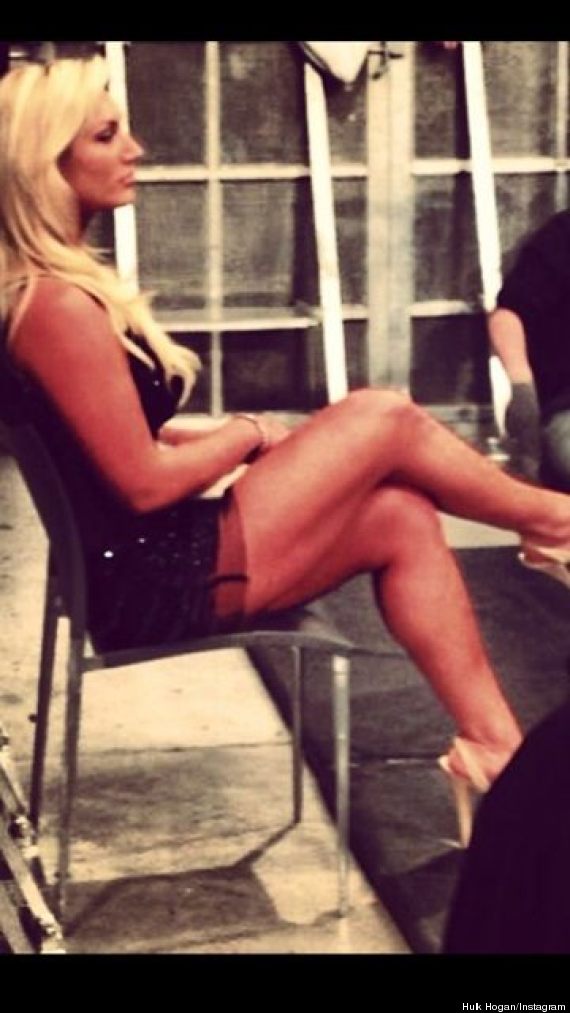 BEFORE YOU GO
PHOTO GALLERY
Celebrity News & Photos