Pony up!
Firefighters battled for six hours to rescue 5-year-old Nova, a pony that fell down a well over the weekend in Somerset, England , the Telegraph reports.
Grace Hilliar de Alvaro said that she found Nova stuck in the 8-foot hole Sunday morning, chest-deep in water. Some 35 firefighters, two fire engines and a special rescue team showed up to free the beast using harnesses and an off-road vehicle.
She said Nova was "lucky she landed on her feet, and not her back." Nova emerged from the well after a long rescue without a scratch, the Daily Mail reports.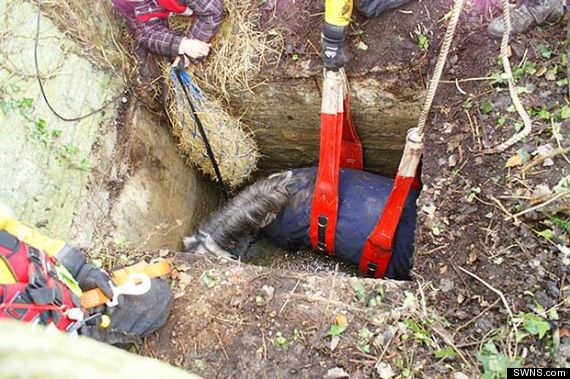 A fire spokesman told the Sun:
"Crews removed a quantity of overgrown shrubs using handsaws and debris from around the well to assist access. Then they erected a tripod and shoring equipment and lifted the pony from the well."
BEFORE YOU GO
PHOTO GALLERY
Animals In The News