07/12/2013 1:09 PM EDT
Handmade Libations, Shinola Approved
Friday's haute-est happy hour is happening at the new Shinola store in Midtown (click here for photo amazingness if you haven't explored).
Bailout Productions will be mixing their tasty and exotic craft libations -- and hey, there's also Shinola Cola (think finely-crafted Faygo?)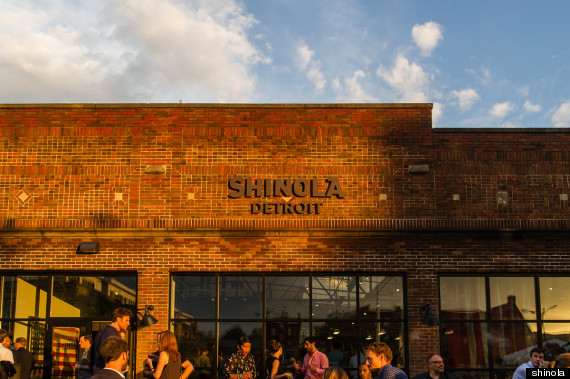 Haute to Death's Ash Nowak and Jon Dones will spin the sounds. Here's the drink menu, via the Facebook event page:
Cinchona Shinola Cola - Rye Whiskey, Cynar, Cherry Heering, Xocolatle Mole Bitters, Fresh Lemon, Shinola Cola
Tick Of The Clock - Blanco & Reposado Tequila, Ginger Black Peppercorn Syrup, Fresh Lime, Fresh Picked Spearmint
We suggest test-driving one of those beautiful Shinola bicycles BEFORE you imbibe.
5 p.m. to 7 p.m. at the Shinola store, 441 W. Canfield in Midtown.
BEFORE YOU GO