Jessica Alba, George Lopez and Sofia Vergara all have something in common: they are out of this world. Not just for being extremely talented, but also because they are part of the cast that gives life to the new animated comedy adventure "Escape from Planet Earth."
Produced by The Weinstein Company, the 3D movie tells the story of admired astronaut Scorch Supernova from imaginary planet Baab, who is a hero of the blue alien population. After receiving orders from his boss Lena (Jessica Alba) about an SOS on Earth, he is captured on the neighboring planet and discovers it was a trap.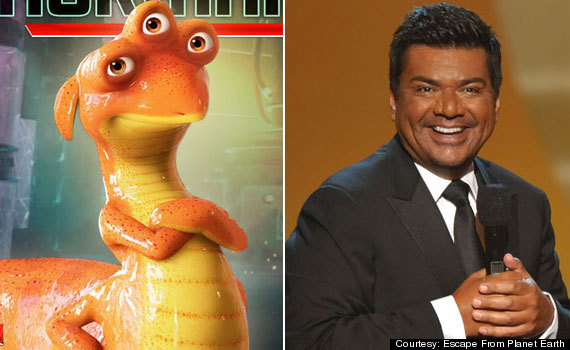 The story develops as a vibrant adventure frequently refreshed by Lopez's adorable orange, three-eyed character Thurman. Vergara's role is yet to be announced.
Take a look below at the "Escape from Planet Earth" trailer scheduled to be released on February 14.
BEFORE YOU GO
PHOTO GALLERY
Jessica Alba's Style Evolution