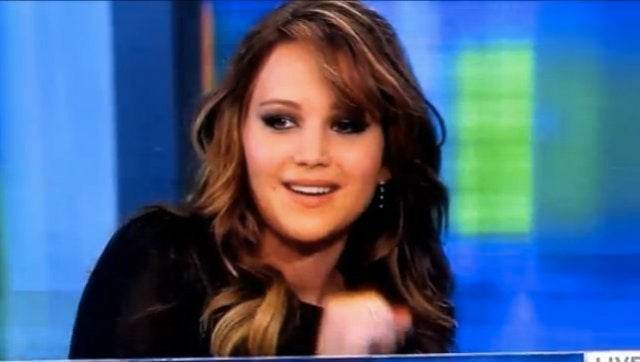 The moment was immediately tweeted, picked apart and turned into a series of GIFs. But Lawrence hadn't actually seen the moment on tape until Thursday night, when Piers Morgan walked her through the entire thing on CNN. Watching closely (and giggling the whole time), J-Law gives a hilarious play-by-play: "My pants fell off! Somebody trips me on the way!" Oh, honey, it's OK.
Luckily the 22-year-old actress totally redeemed herself that same night by looking totally flawless on both CNN and an appearance on "Jimmy Kimmel Live." For the latter, Lawrence donned a form-fitting saffron Pucci sheath dress that kinda reminded us of Michelle Williams' 2006 Vera Wang Oscars gown.
And there was nary a wardrobe goof in sight.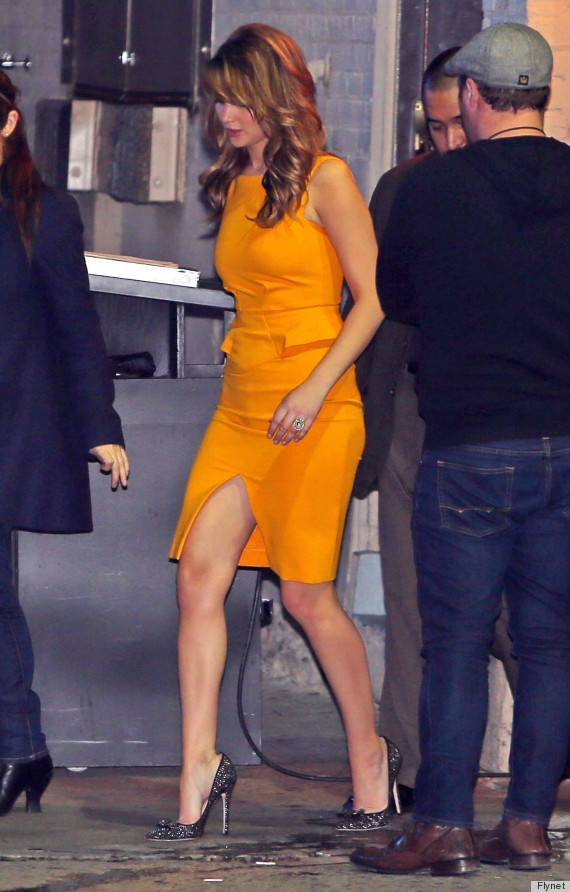 See more of Jennifer's style!
PHOTO GALLERY
Jennifer Lawrence's Style Evolution