In order to show that he's not totally anti-gun, President Obama recently mentioned that he does skeet shooting "all the time" at Camp David. Naturally, the truthers have begun to have a field day with that. Where are the pictures to prove it, Mr. President??
In another episode almost entirely about gun control, Jon Stewart explained, as succinctly as humanly possible, why "the black man that half the country lives in fear of won't release a photo of himself holding a gun." A picture says a thousand words.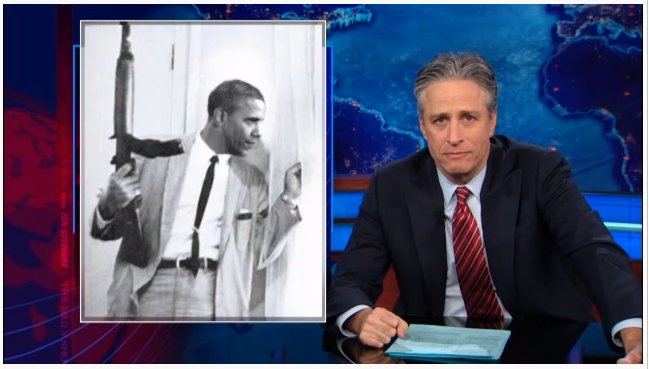 Watch the clip above, which culminates in a Seussian reading of why Obama can't win with some people, then do yourself a favor and check out the rest of the episode over at The Daily Show site. It's a good one.
BEFORE YOU GO
PHOTO GALLERY
Obama's Executive Actions On Gun Violence