A picture is certainly worth a thousand words. And what better way to celebrate Black History Month than by taking a moment to acknowledge the snapshots of time that represent the struggle and triumph of African-Americans through the years?
As part of our Black History Month coverage, we will be featuring one photo a day that honors years of groundbreaking achievement within the black community. These photos bring tears to our eyes, instill pride in our hearts and motivate us to carry on the legacy of strength and perseverance.
Today's photo is one of the legendary Martin Luther King Jr. and the incomparable Malcolm X waiting to speak at an unspecified press conference on March 26, 1964.
Although the two iconic social activists differed greatly in their views of nonviolence and resistance, they have both become symbolic representations of black history. One can only imagine what they are saying to each other in this picture.
Take a look at the photo and share your thoughts in the comments section below.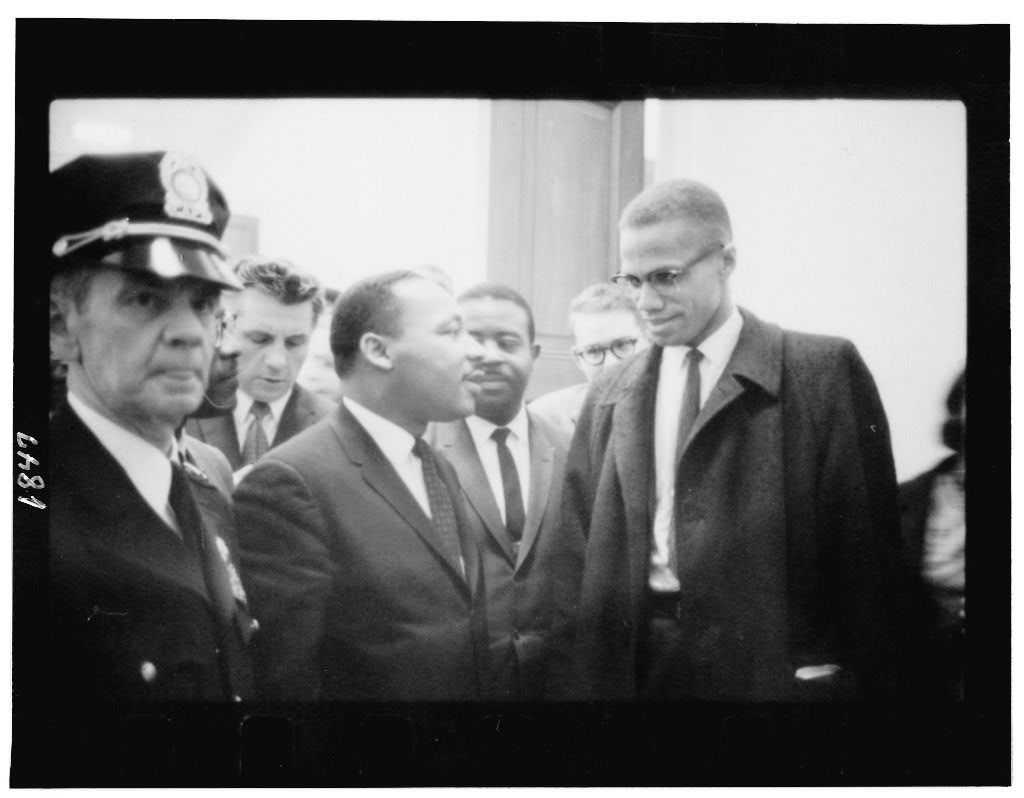 BEFORE YOU GO
PHOTO GALLERY
Black History Month Photos