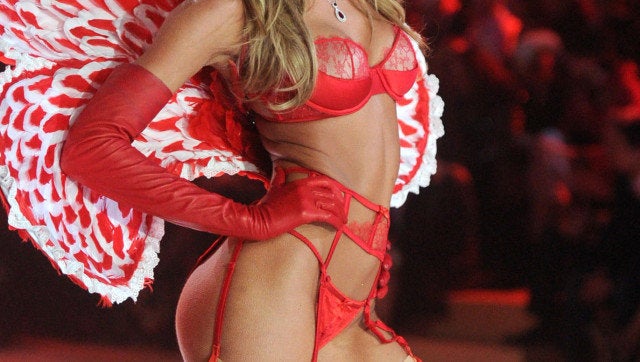 Every time we imagine being on the receiving end of a lingerie gift, that famous scene from Woody Allen's "Annie Hall" comes to mind -- you know, the one where Woody gives Diane Keaton an awkwardly sexy nᅢᄅgligᅢᄅe.
"Are you kidding?" Diane's character says as she holds up the lace number. "This is more like a present for you."
That pretty much sums up why we don't want to receive lingerie for Valentine's Day (or ever, really). As for the rest of you, we suspect that not all undies-as-gifts are created equal. A vintage-inspired La Perla nightie is one thing, but what about a crotchless onesie? Or nipple tassels?
Just in case you still aren't sure what we're talking about, we've rounded up 11 particularly undesirable underthings. Click through, send to your special someone and tell him or her to buy you some chocolate instead. That's love.
PHOTO GALLERY
The Worst Valentine's Day Lingerie Gifts