A truly horrifying 1980s PSA alerted the nation that if you do drugs your brain will resemble a fried egg. A hilarious 2011 campaign for the College of Creative Studies suggests that if you get "into" art, your brain will turn into the egg version of Edvard Munch's "The Scream."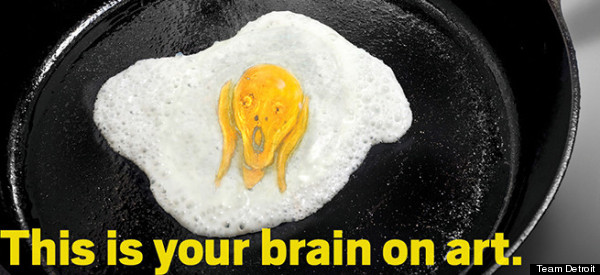 We have advertising firm Team Detroit to thank for this unique take on the transformative and possibly dangerous effects of art school. We're not surprised these clever ads, which we recently saw on My Modern Met, have finally gone viral. We just hope the youth tune in before this art school epidemic gets out of hand...
See the ads below and let us know your thoughts in the comments.
PHOTO GALLERY
Hilarious Art School PSAs
BEFORE YOU GO