There's a new champion in town: Beagle/Schnauzer mix Marta, who was crowned MVP -- Most Valuable Puppy -- at the Puppy Bowl IX yesterday.
Marta competed with 63 other rescue puppies on the annual 2-hour TV special that airs before the Super Bowl every year on Animal Planet.
Story continues after photo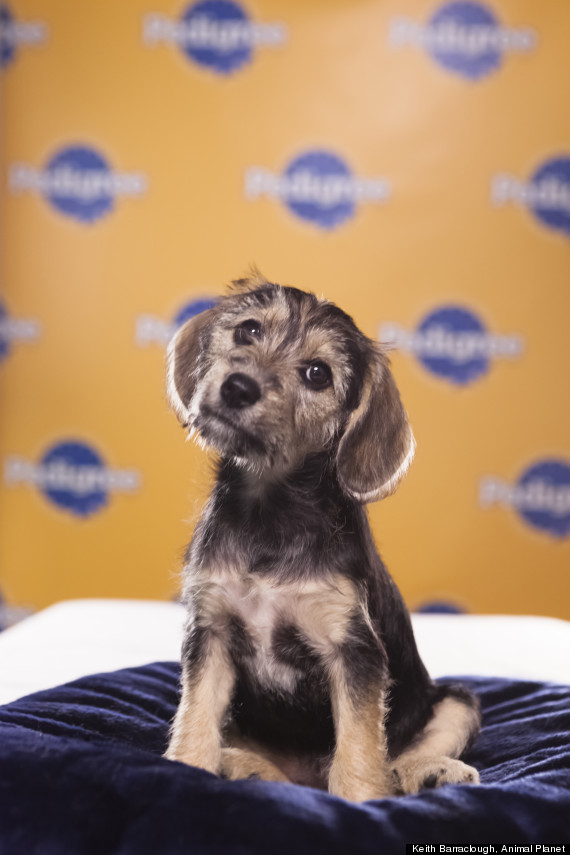 MVP Marta poses for the camera.
According to the Associated Press, dogs score "touchdowns on a 10-by-19 foot gridiron carpet when they cross the goal line with a toy." Features this year included hedgehog cheerleaders (who work pink tutus), a puppy hot tub, a water bowl cam and a "lipstick cam." The half-time show involves a crew of kitten "performers."
All the puppies on the show are up for adoption and usually get "scooped up quickly."
"Marta's tiny, but she's not delicate, and she is deceptively athletic, which kind of tricked the bigger dogs," Daniel Schachner, who acted as "The Ref" on the field, told USA Today. Marta came to the Puppy Bowl from AHeinz57 Pet Rescue & Transport, and the hashtag #Marta was trending on Twitter during the show.
Other contenders for the title included Sally, Aurora and brothers Eli and Tuck.
More highlights from the game from Animal Planet here.
Check out more action from the Puppy Bowl IX below:
BEFORE YOU GO
PHOTO GALLERY
Puppy Bowl IX