Thanks to one prank-loving daughter, a newlywed couple's wedding photo includes an unusual four-legged friend.
Marissa Pore, a high school junior from Texas, posted a photo to Reddit Monday that she took of her mom and stepfather at their wedding on Saturday. But this is no ordinary wedding shot. Take a look at the photo below and you'll see what we mean: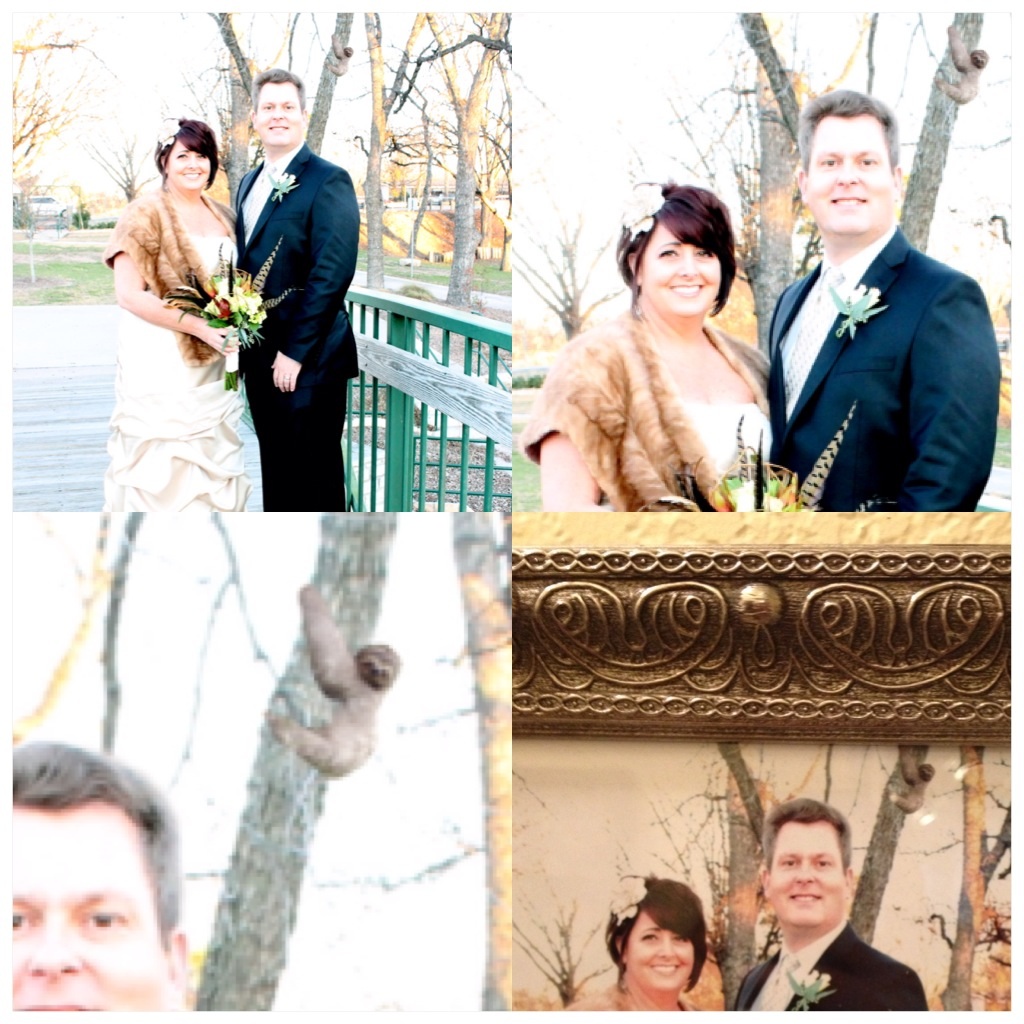 Pore told HuffPost Weddings that as she was editing her mom's wedding photos, she decided to have a little bit of fun by sneaking a sloth up in a tree in one of the photos. No one noticed, so the photo was hung in the hallway of their house. Pore then decided to post the photo on Reddit, where it has generated more than 700 comments so far. She said the bride and groom didn't mind at all when they finally discovered the sloth hanging out in their photo.
"[My mom] laughed hysterically and thought it was funny! She likes being 'famous' on the Internet. Everyone on her Facebook is asking her about it, same with my step-dad. And of course, she's leaving it in our hallway!" Pore said.
Check out more hilarious wedding photobombs in the slideshow below.
PHOTO GALLERY
Wedding Photobombs
Keep in touch! Check out HuffPost Weddings on Facebook, Twitter and Pinterest.
BEFORE YOU GO