ESPN analyst and former NBA journeyman Jalen Rose didn't let Michigan's 81-73 loss to Indiana University send him to his hotel room early. Instead, photos posted to a now-removed thread on Reddit.com show him partying with his alma mater's arch-rivals, reportedly until 5:00 a.m., after working the game for ESPN's "College Gameday."
(Story continues below.)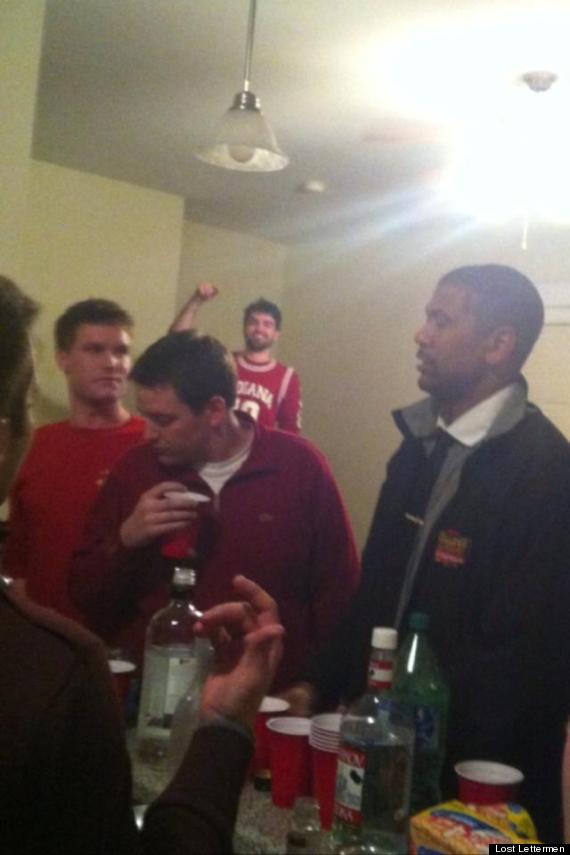 According to sports fansite LostLetterman.com, the Indiana students attributed to Rose a number of sensational comments about the NBA's brightest stars. Rose is a member of Michigan's famed "Fab 5" recruiting class and a HuffPost blogger.
Among the statements reportedly posted to Reddit that the students claimed Rose made:
That Michael Jordan was hungover, not flu-stricken, when he played Game 5 of the '97 Finals.
That Reggie Miller's ex-wife had burned down Miller's house.
That he can't smoke marijuana because Disney, ESPN's parent company, tests for drugs.
That Jamaal Tinsley "drank vodka more often than water," but that Rose let Tinsley live with him for a month.
He could hit 17 of 20 three-pointers right then and there, and responded to doubters with a string of expletives.
In a subsequent interview with MLive.com, Rose addressed the students' allegations, saying that he hadn't done anything untoward.
"Fortunately for me, I wasn't doing anything [wrong]? Right?" he told reporters. "I wasn't doing anything in the pictures, right?"
When asked about his comments, he discredited their accuracy but did not deny any specific statements. "I'm saying they weren't quotes," he said.
BEFORE YOU GO