An unfinished sculpture by Michelangelo is heading to an unlikely temporary location -- prison.
The noted Italian artist worked on "La Pieta Rondanini" from 1552 until his death in 1564. Despite it's famous origins, the work been sentenced to a stint in Carcere di San Vittore, a Milanese prison, while its permanent home, the Castello Sforzesco, undergoes renovations. The decision is backed by the Milan city government and culture minister Stefano Boeri, who among other supporters believe that the famous masterpiece, a symbol of suffering and mercy, will have a positive effect on the prisoners, according to The Art Newspaper.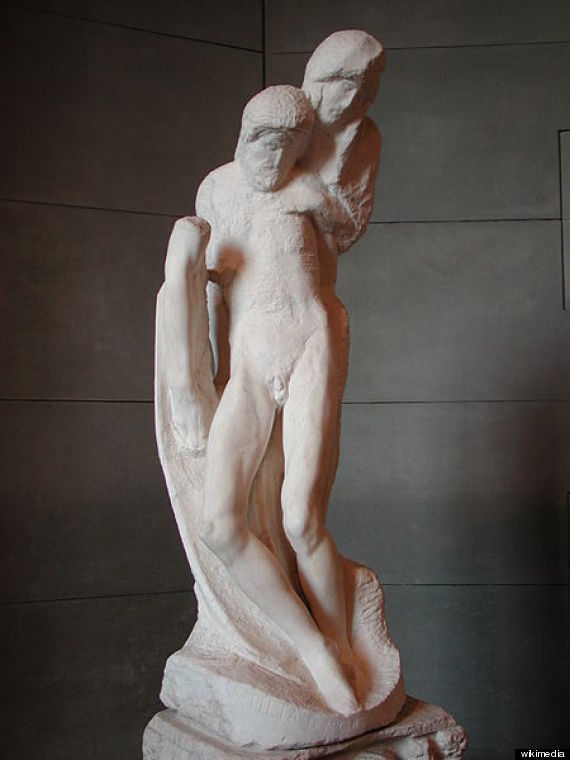 The unconventional placement faces some serious pushback from Italian art historians such as Vittorio Sgarbi. "Nobody moves Michelangelo's David from the Galleria dell'Accademia in Florence; nobody moves his Madonna and Child from Bruges," he wrote in the newspaper il Giornale, adding that fewer people will be able to view the sculpture once it is moved to the center of the 19th century jail.
In response, proponents of the move have plenty to say about the power of art in "outsider" communities. "This is what art is about," remarked Tim Robertson, chief executive of the London-based prison arts charity, Koestler Trust, to The Art Newspaper. "And the most useful art should be for people who are falling off the edge of society."
As of yet, the Milanese prison has not announced any specific arts program associated with sculpture. The Pieta will head back to its home at the Castello Sforzesco once renovations are complete.
PHOTO GALLERY
BEFORE YOU GO
Michelangelo
PHOTO GALLERY
Michelangelo