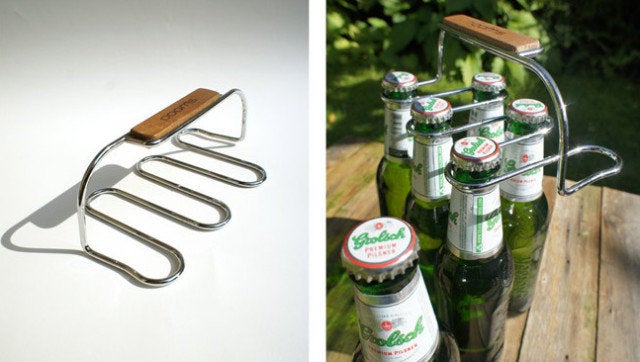 There are times when you need to carry six beers, or water bottles, and you just don't have the hands to do it.
Sure, you should be using the handy cardboard carrier that those six beers were sold in, but sometimes that's not an option. Maybe because you broke the cardboard carrier or maybe you're saving it for this nifty use. Either way, without a convenient way to carry six bottles you're desperately in need of the Sixpack by Oooms.
The Sixpack, designed by a Dutch concept company, makes carry multiple beers around easy and stylish. We hope that they bring this design into production before the summer comes around; it could come in handy for outdoor barbecues and picnics.
Check out these other concept gadgets we can't wait to get our hands on.
PHOTO GALLERY
Futuristic Kitchen Gadgets
BEFORE YOU GO