With just over a month until "The 20/20 Experience" drops, Justin Timberlake has released new details about his upcoming album.
Timberlake took to Twitter on Wednesday night to post both the album cover and the tracklist for "The 20/20 Experience."
The album cover shows JT rocking his now-famous suit and tie, and looking into a phoropter - a nod to the album's name. He recently explained that the inspiration for the album's name came from a friend listening to the tracks and calling it "music that you can see."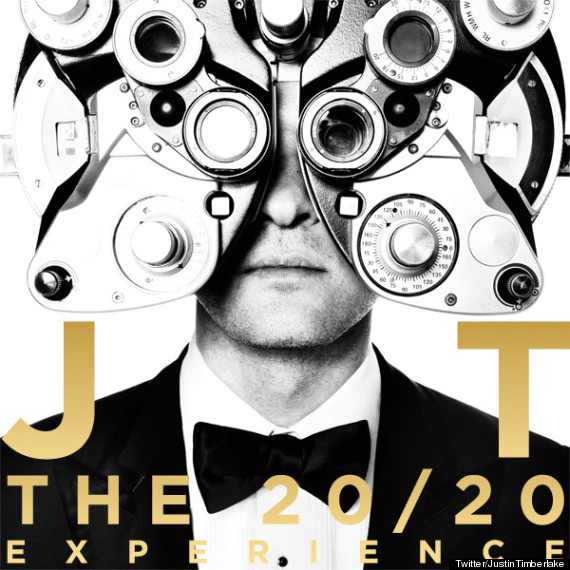 The singer also posted a handwritten tracklisting of the ten songs on "The 20/20 Experience": "Pusher Love Girl," "Suit & Tie," "Don't Hold the Wall," "Strawberry Bubblegum," "Tunnel Vision," "Spaceship Coupe," "That Girl," "Let the Groove Get In," "Mirrors," and "Blue Ocean Floor."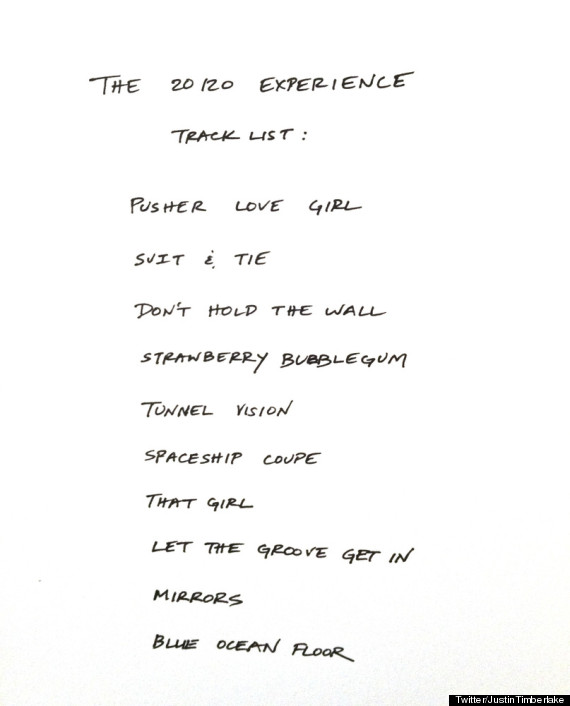 Timberlake debuted "Pusher Love Girl" and "That Girl" during his comeback concert last weekend. The New Orleans show was his first in almost five years. The album's first single, "Suit & Tie," has been a huge success for Timberlake. The song's high number of first-week plays made Billboard history, giving Timberlake the record for the highest-debuting song by a male artist.
"The 20/20 Experience" is set for a March 19 release.
PHOTO GALLERY
Justin Timberlake, Then and Now
BEFORE YOU GO