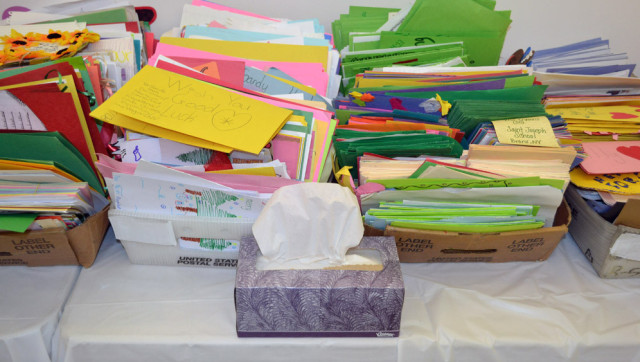 In the aftermath of the Sandy Hook Elementary School shooting, the town of Newtown, Conn., was flooded with support a variety of forms. A group from a Lutheran church traveled to Newtown from the midwest with specially trained dogs to comfort the children in the area. Foundations and charities were established to collect donations for the victims' families. Thousands chose to send shipments of teddy bears, soccer balls and board games.
And then, of course, there were the condolence letters, written by some 500,000 people, among them young children, grandparents, religious leaders, soldiers and prison inmates. Within days of the shooting, the U.S. Postal Service set up a a special P.O. Box so that people could more easily send their condolences to the community.
But those half a million expressions of grief and support now prompt a difficult question: What should be done with them?
According to The New York Times, the plan is to destroy the items and eventually add them to the building materials that will some day make up a memorial. The Times also noted that family members of the victims and others in the Sandy Hook community will be allowed to take home tokens which they wish to keep.
But the idea of not preserving evidence of the effects the shooting had on people from all over didn't sit well with some Newtown residents, including Ross MacDonald, who wrote for Mother Jones about how he was so moved by the cards when he saw them in the town hall, that he ended up taking pictures of hundreds them.
"In their shock and grief, people were compelled to make these intensely raw, personal expressions, and send them to a town they probably hadn't heard of before, not knowing if they would even reach us... The letters on display at town hall form a massive tapestry of a world's sorrow," MacDonald wrote.
MacDonald has since partnered with Mother Jones and Tumblr to create a digital archive before the cards are incinerated. The collaboration is called the Letters to Newtown project.
Some of the notes -- especially those from children -- are heartbreaking. One little girl said she wished people would stop being so mean, while another drew pictures of 27 angels flying above the school. Others offered support more literally.
"If this helps, you can send me as many letter as you want," one young girl named Jenna wrote on a piece of lined notebook paper, "if you need someone to talk to, and comfort you, through this horrible time. I am here for you."
Scroll down to read more letters to Newtown, and watch the video (below) to learn more about the project. Visit the Tumblr to see even more.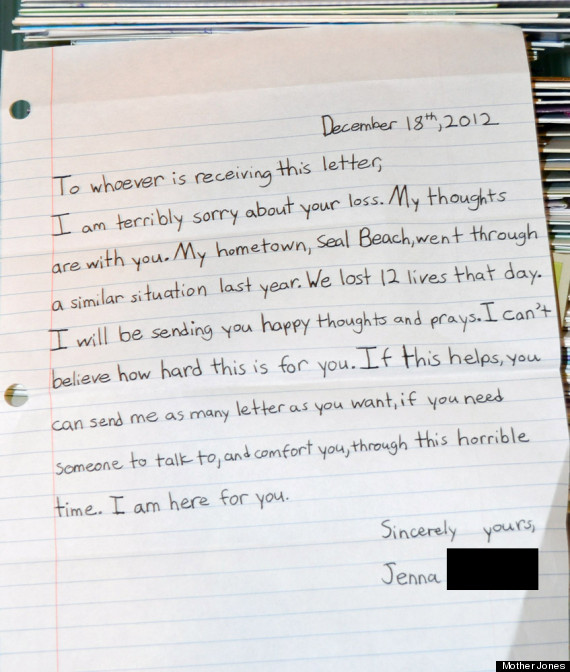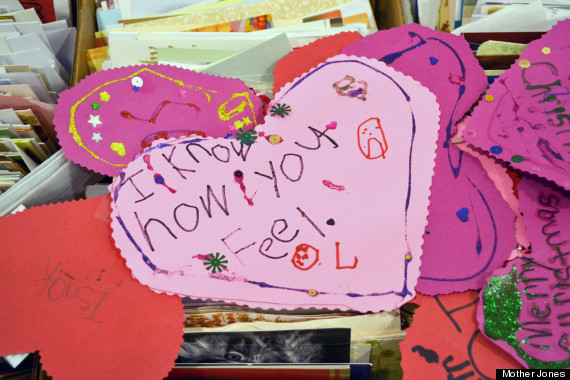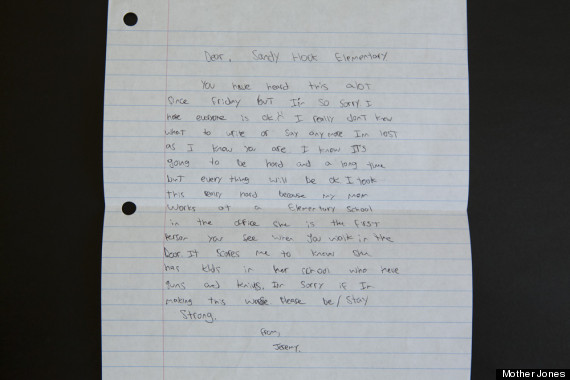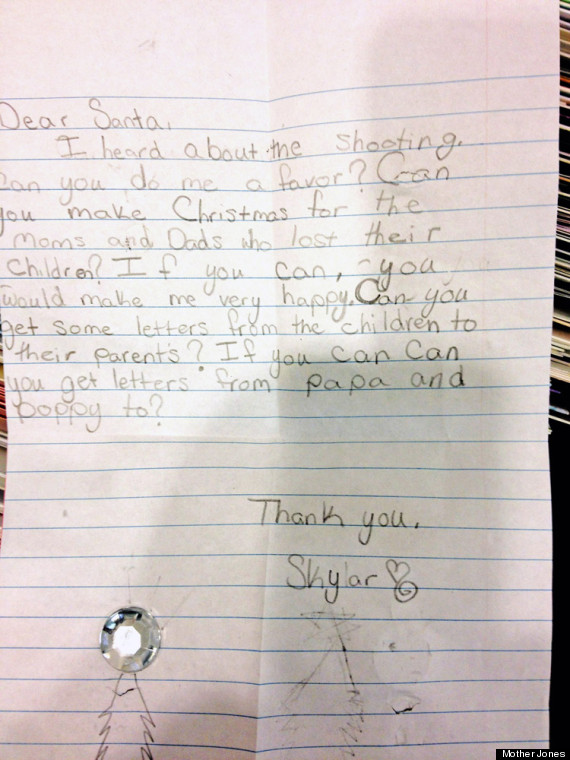 BEFORE YOU GO
PHOTO GALLERY
Funds For Newtown Shooting Victims