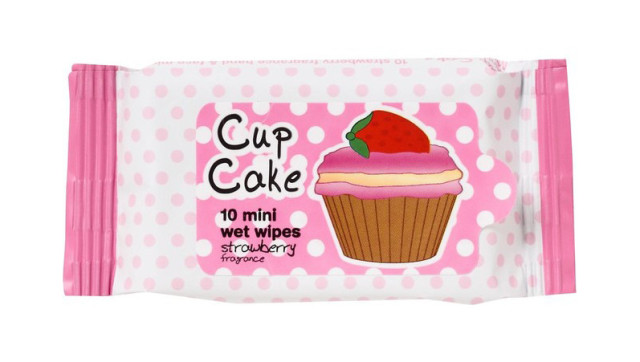 Hey cupcake lovers, we have some good news for you. Now, you can smell like cupcakes all day long -- and you don't even have to carry a cupcake in your purse. With Cupcake Wipes, brought to you by the fine people at Good Earth Beauty, you can clean your hands and face like you would any other wipe but this one leaves behind the sweet smell of cupcakes. (If you're partial to mint ice cream, that's available too.)
We recommend these wipes for anyone with a cupcake addiction -- maybe they'll help ween you off of these sugar-filled cakes. Or for animal lovers hoping to win favor with their favorite pet. (Cupcake wipes seem like the more sanitary choice to the bacon in the pocket trick.) Of course, if you just love the smell of cupcakes, you might be interested in these too. You can order a packet of 10 cupcake wipes online for $2.50.
Want to read more from HuffPost Taste? Follow us on Twitter, Facebook, Pinterest and Tumblr.
Another way to smell like cupcakes is to bake them.
PHOTO GALLERY
Cupcake Recipes
BEFORE YOU GO