 As far as we know, Kim Kardashian isn't yet engaged to Kanye West. But is she trying to tell us something with her new jewelry?
On Thursday, Kardashian tweeted "Kw" and a photo of her left hand sporting gold rings featuring the letters "KW." Check out the photo below: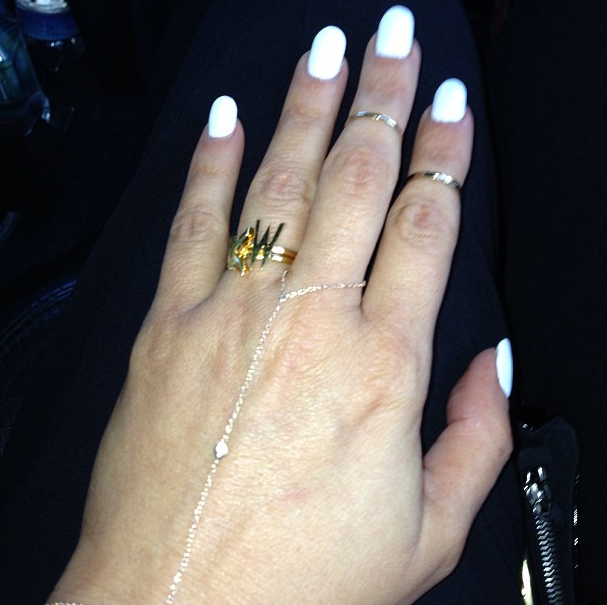 "KW" could stand for "Kanye West," or possibly Kardashian's future married monogram (which would also be "KW" if she took West's last name). Either way, there won't be any Kardashian-West nuptials until Kardashian finalizes her divorce from Kris Humphries. The pregnant reality star has said she hopes to be divorced by the time her and West's baby is born in July.
Check out the slideshow below for photos of all of Kardashian's exes.
PHOTO GALLERY
Kim Kardashian's exes
BEFORE YOU GO